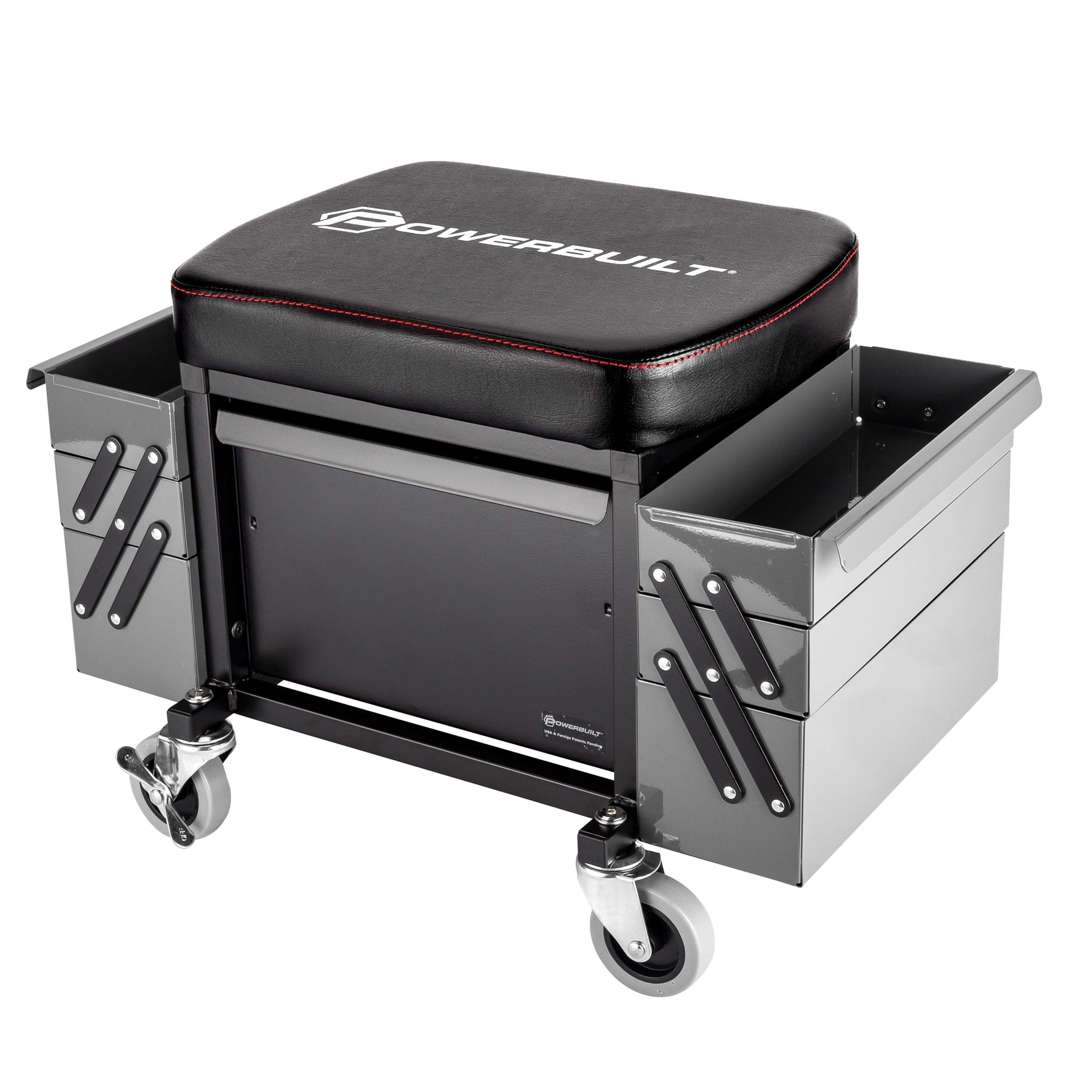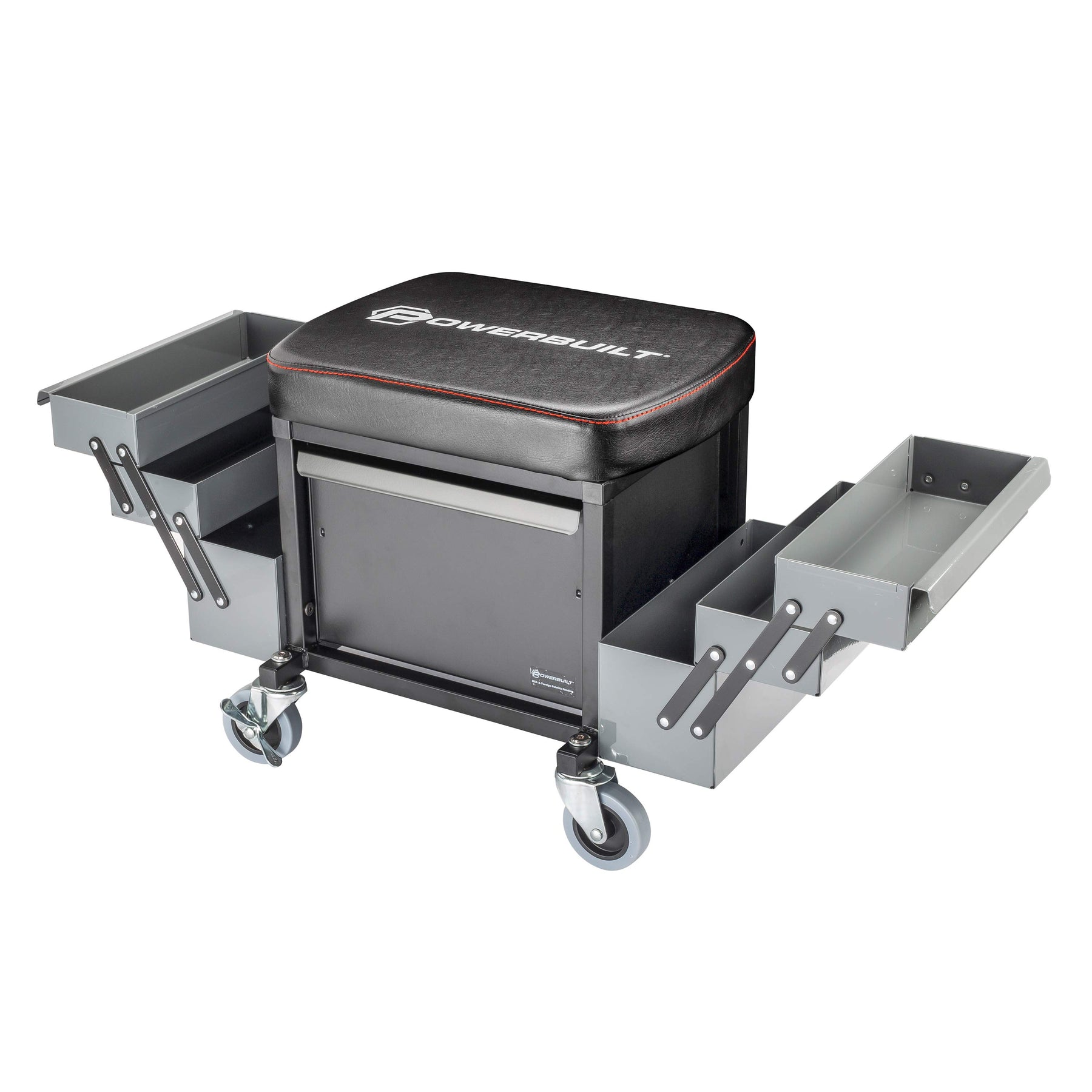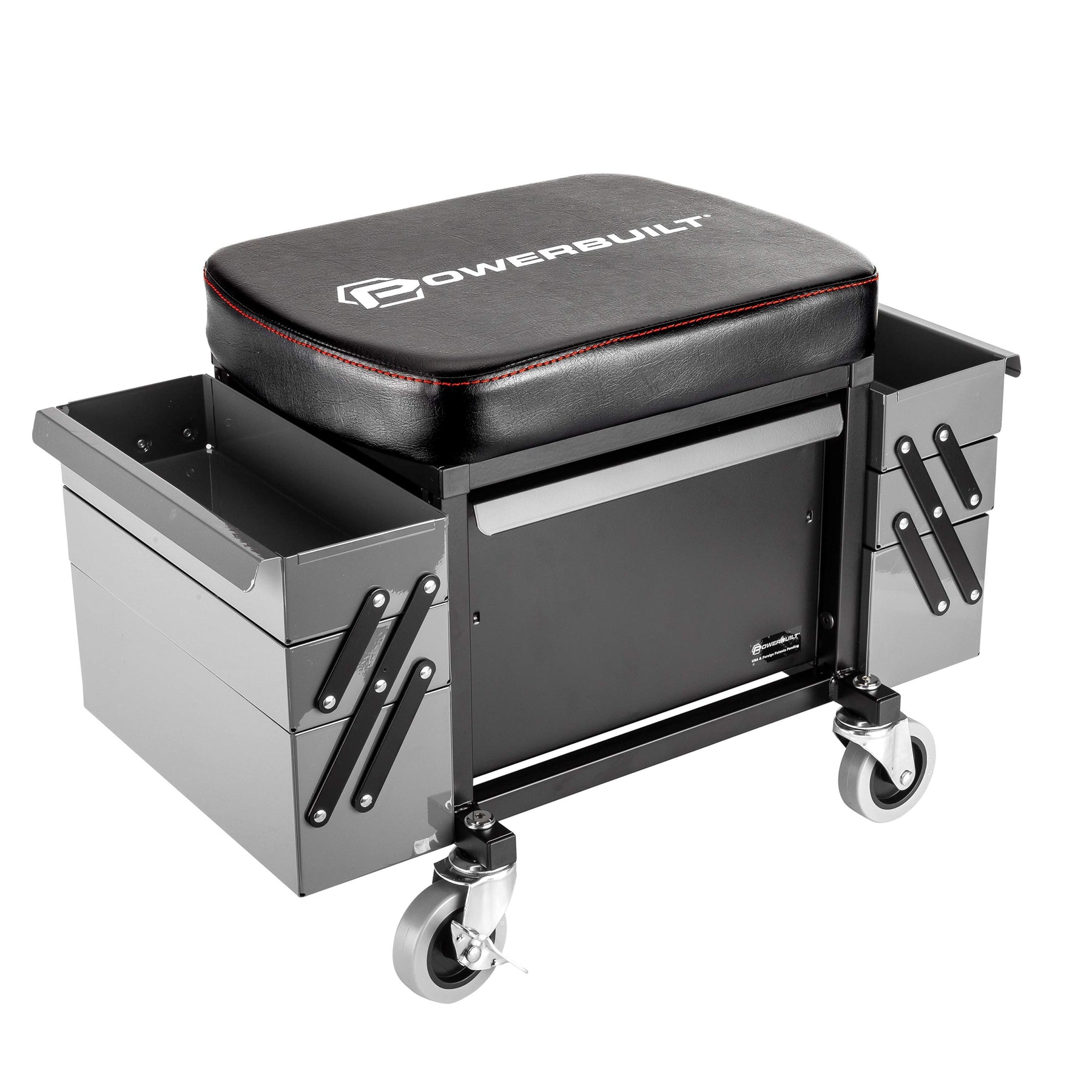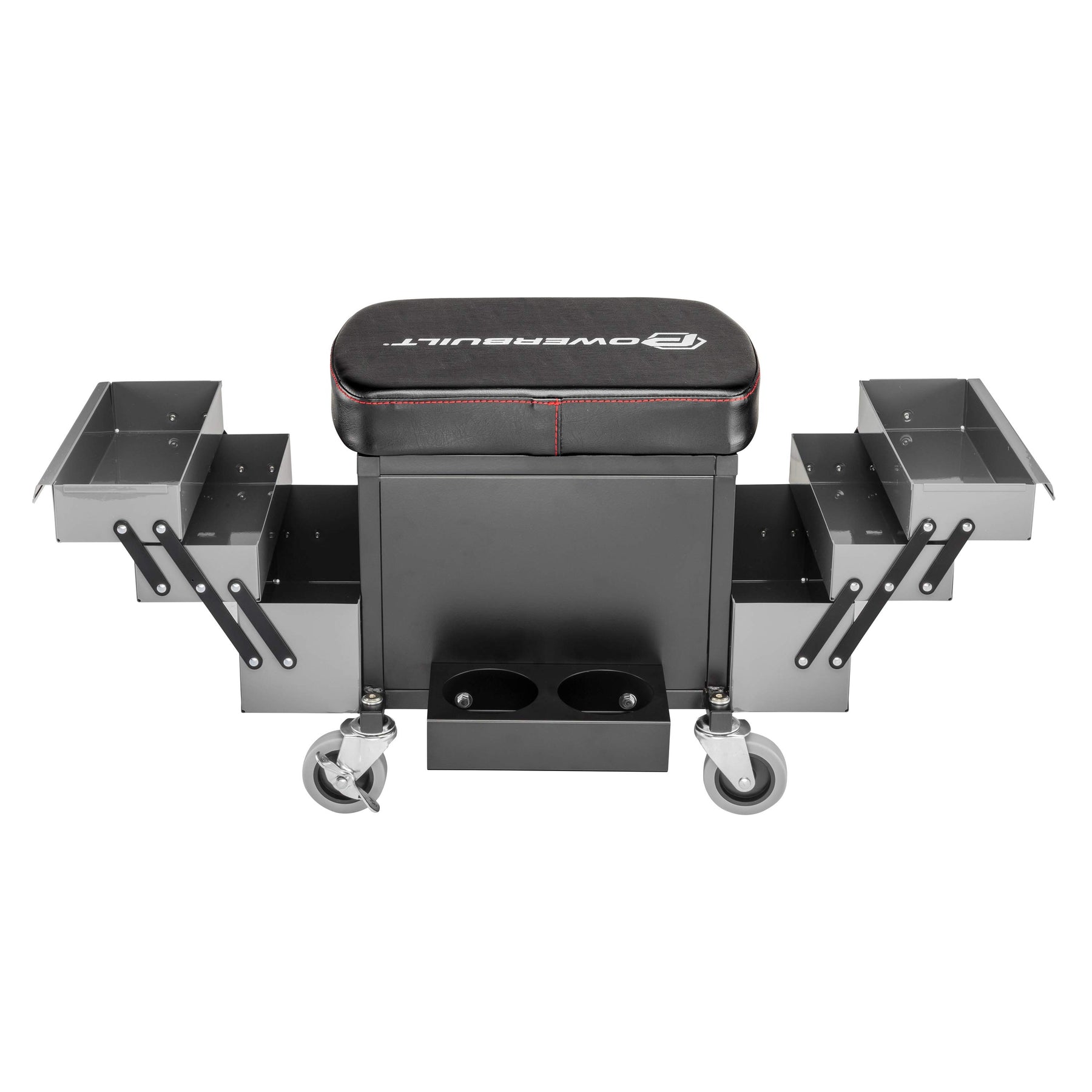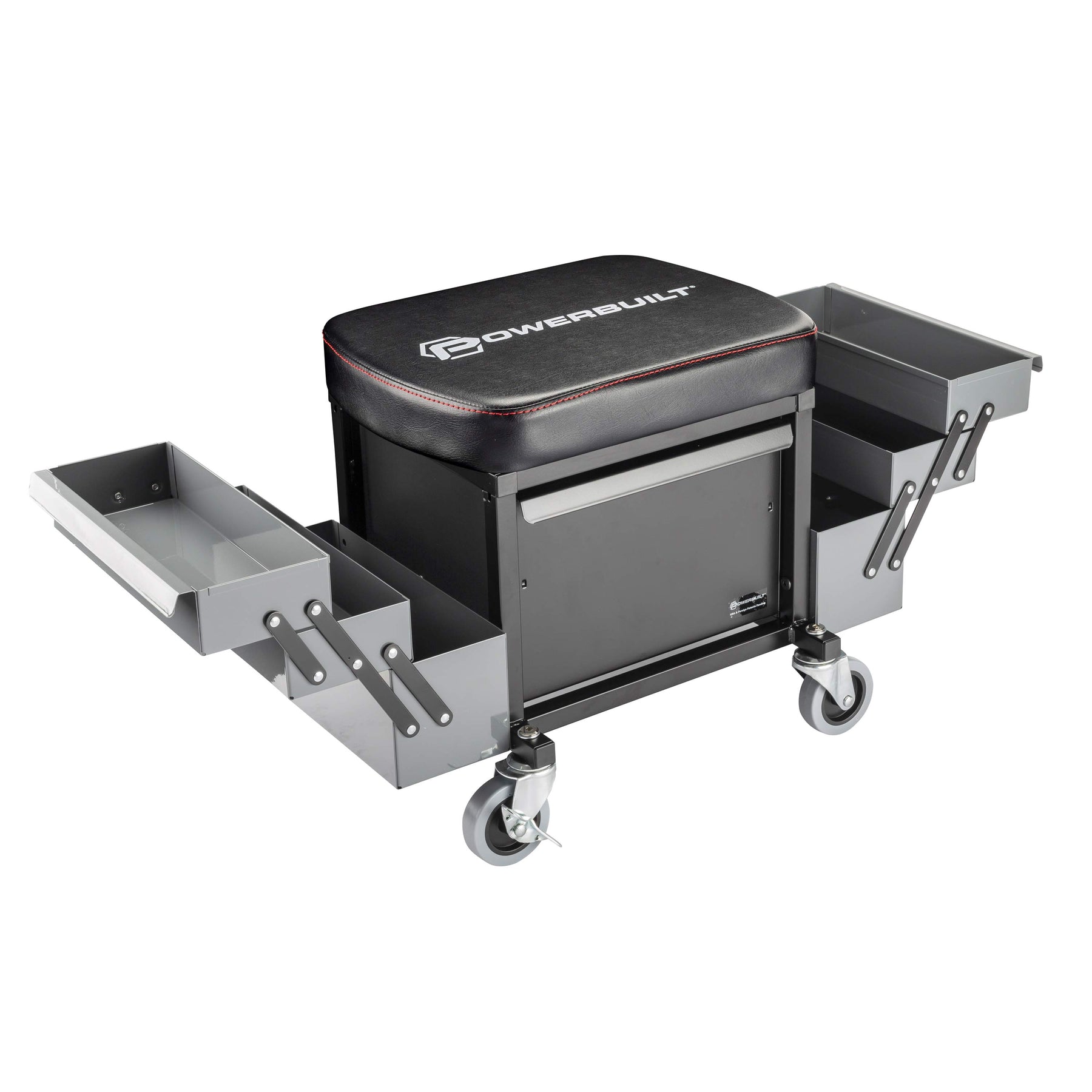 Rolling Stool With Expandable Tool Trays
VERSATILE STORAGE: Make use of six fold-out trays, a front sliding drawer, and a rear bottle, tumbler, and can holder. Each side tray assortment can hold up to 15 lbs of storage
ROBUST SEATING: The 2.6" thick cushion and sturdy steel frame ensure comfort and support for users weighing up to 300 lbs
DRAWER AND TRAY SPECS: The trays span 11.75" in width, with the top two trays being 4.5" deep, and the remaining trays 2" deep. The sliding front drawer measures 10.25" x 9.25" x 7.6" H.
EFFORTLESS MOBILITY: Move effortlessly on four 3" swivel wheels, with the added security of brakes on two of them.
DIMENSIONS: Assembled, the seat measures approximately 23.4" x 16.5" x 15.75" H (expanding to 34" with the drawer extended). Assembly tools including a wrench and hex key are included for your convenience.
Revolutionize your workspace with this unique rolling seat, offering a clever design that keeps your tools and accessories within arm's reach. The three-tier fold-out trays on each side provide ample storage, while the pull-out front drawer adds extra space for bulk items. On the back side, you'll find convenient holders for bottles, tumblers, or cans. Equipped with four swivel wheels, including two with brakes, you'll enjoy unrestricted movement and the ability to transition swiftly between workstations. This rolling seat is your ideal companion for tasks ranging from auto detailing to home or office repairs.