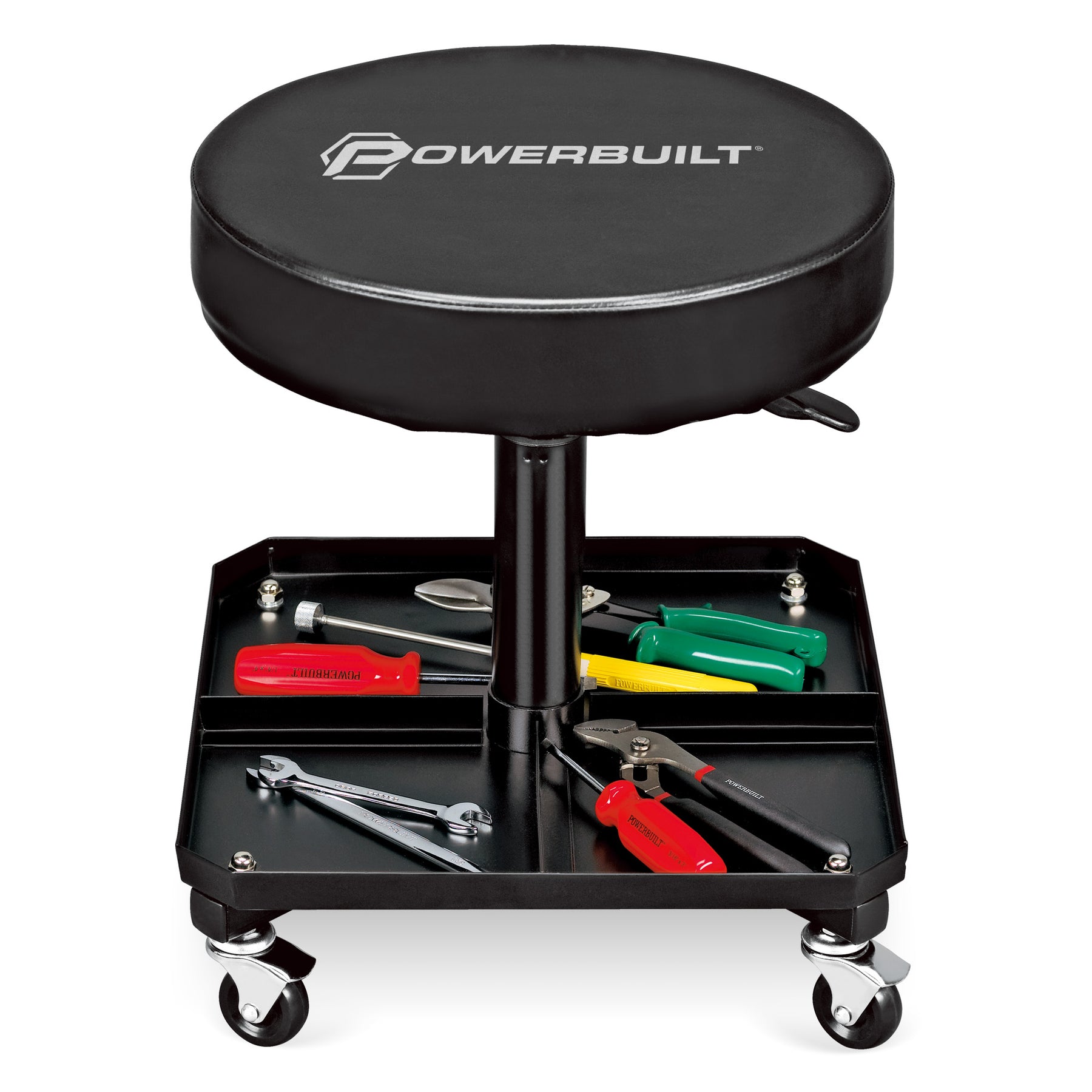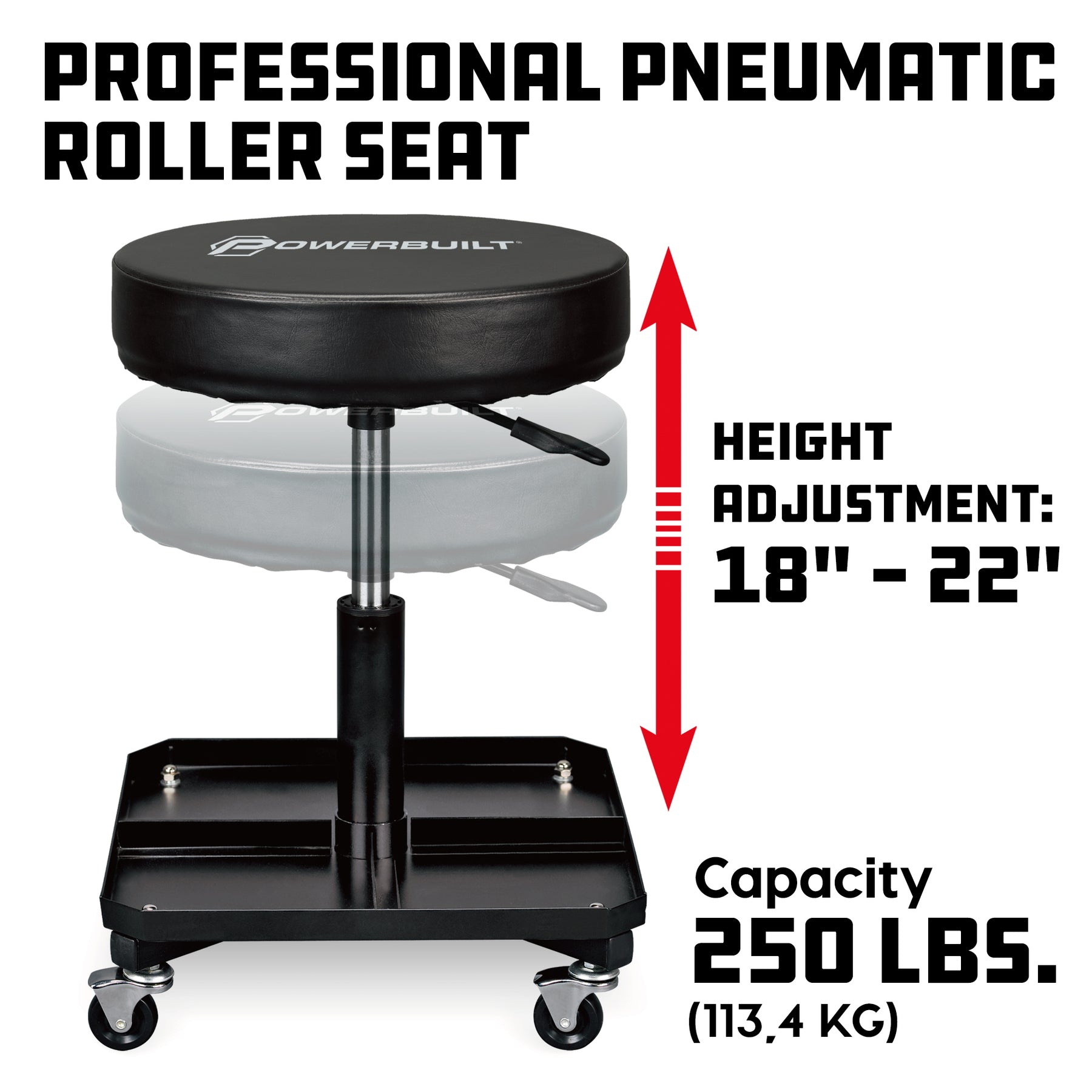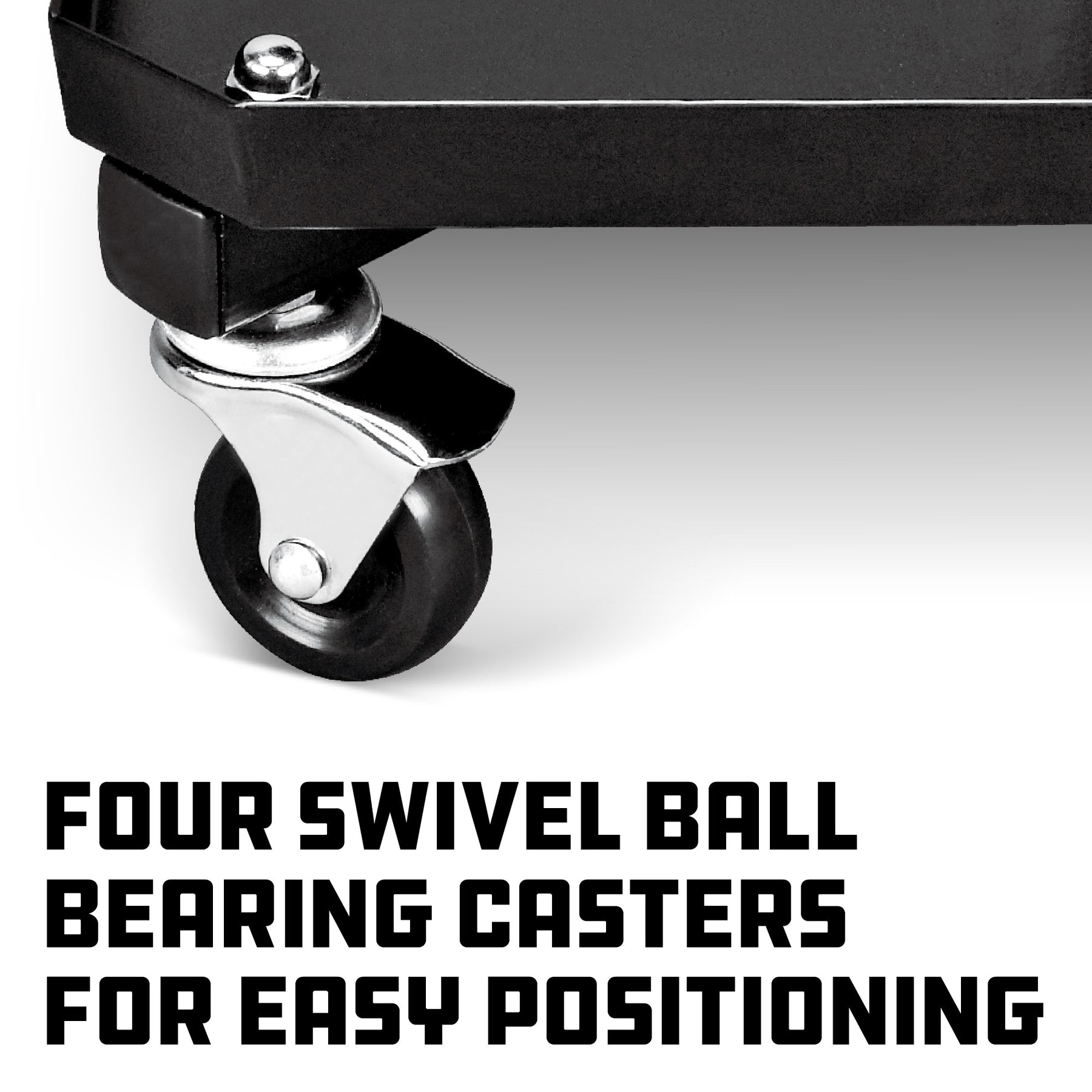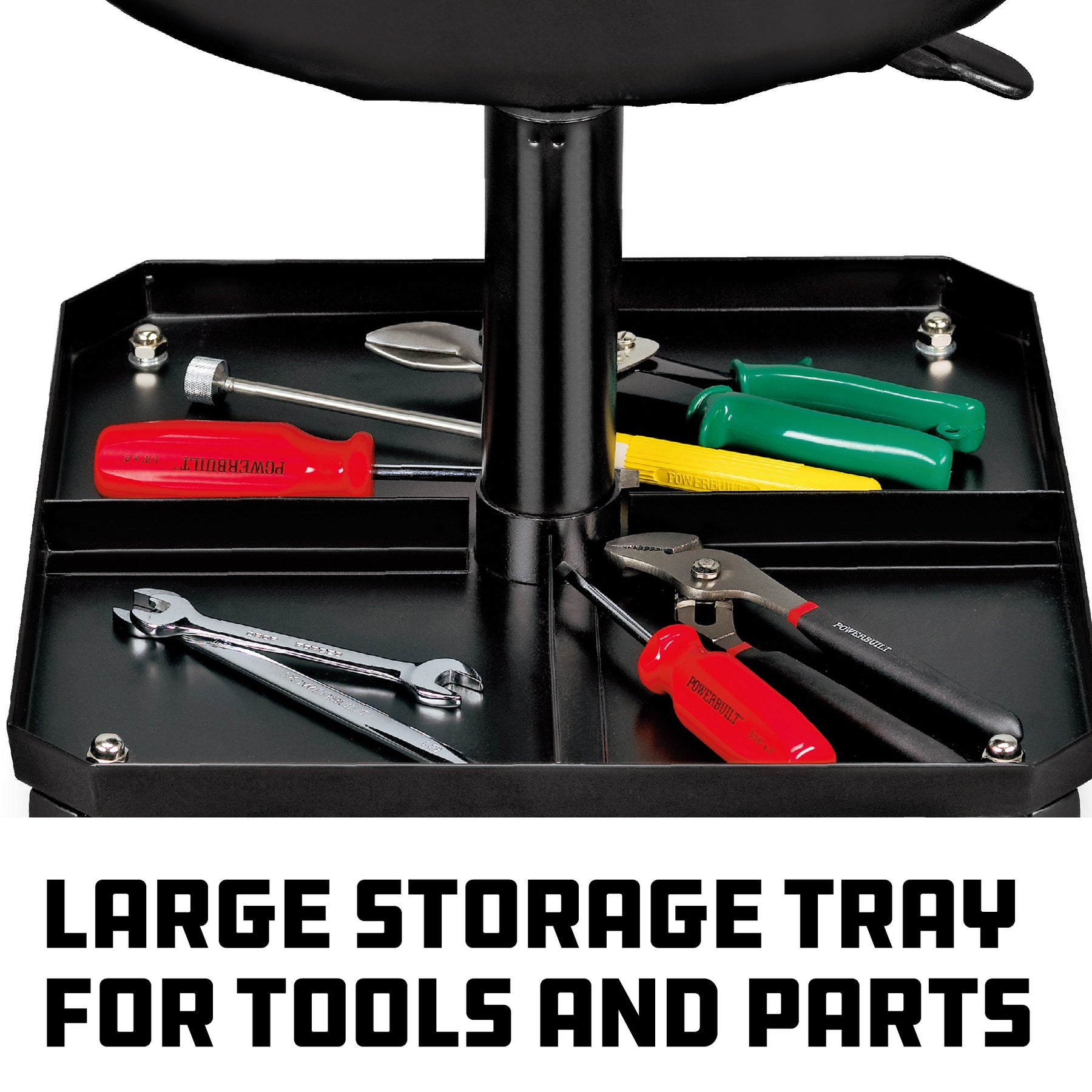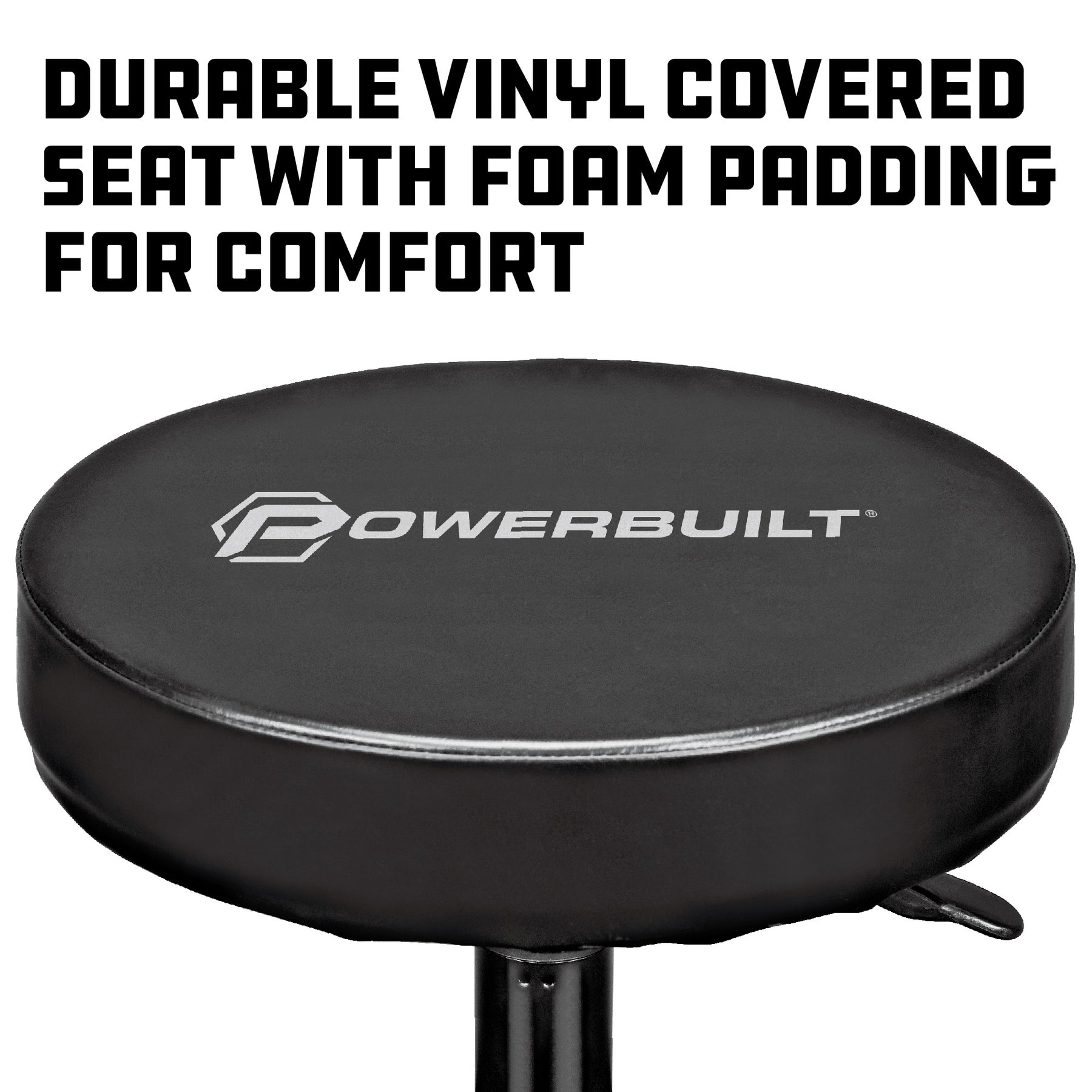 Rolling Brake Stool
DEPENDABLE: Professional pneumatic roller seat is made from solid steel construction with padded foam seat for comfort.
ADJUSTABLE: Adjustable height ranges from 18 in. To 22-5/8". Perfect for working around the car, garage or house.
ROTATION: Foam padded seat swivels 360 degrees for convenience and accessibility in the work area.
STORAGE: Large metal seat base doubles as a storage tray for tools, parts and other loose items.
SMOOTH: 2-1/2 precision caster wheel allow to roll smoothly and easily on any hard surface.
Have you ever sat down to work on your car and realized too late that you left the tools you need on the workbench? Well, now you can keep your tools right under your seat with the dependable professional pneumatic roller seat. Imagine sitting down on the stylish padded seat and having everything you need right within reach in the strong metal tray beneath you. Stool too high? With one hand, you can adjust the seat height from 18 in. to 22-5/8 in. The heavy duty precision 2-1/2 inch swivel casters roll without a hitch, letting you maneuver with ease. Powerbuilt roller seats. Innovative, affordable and built to last.