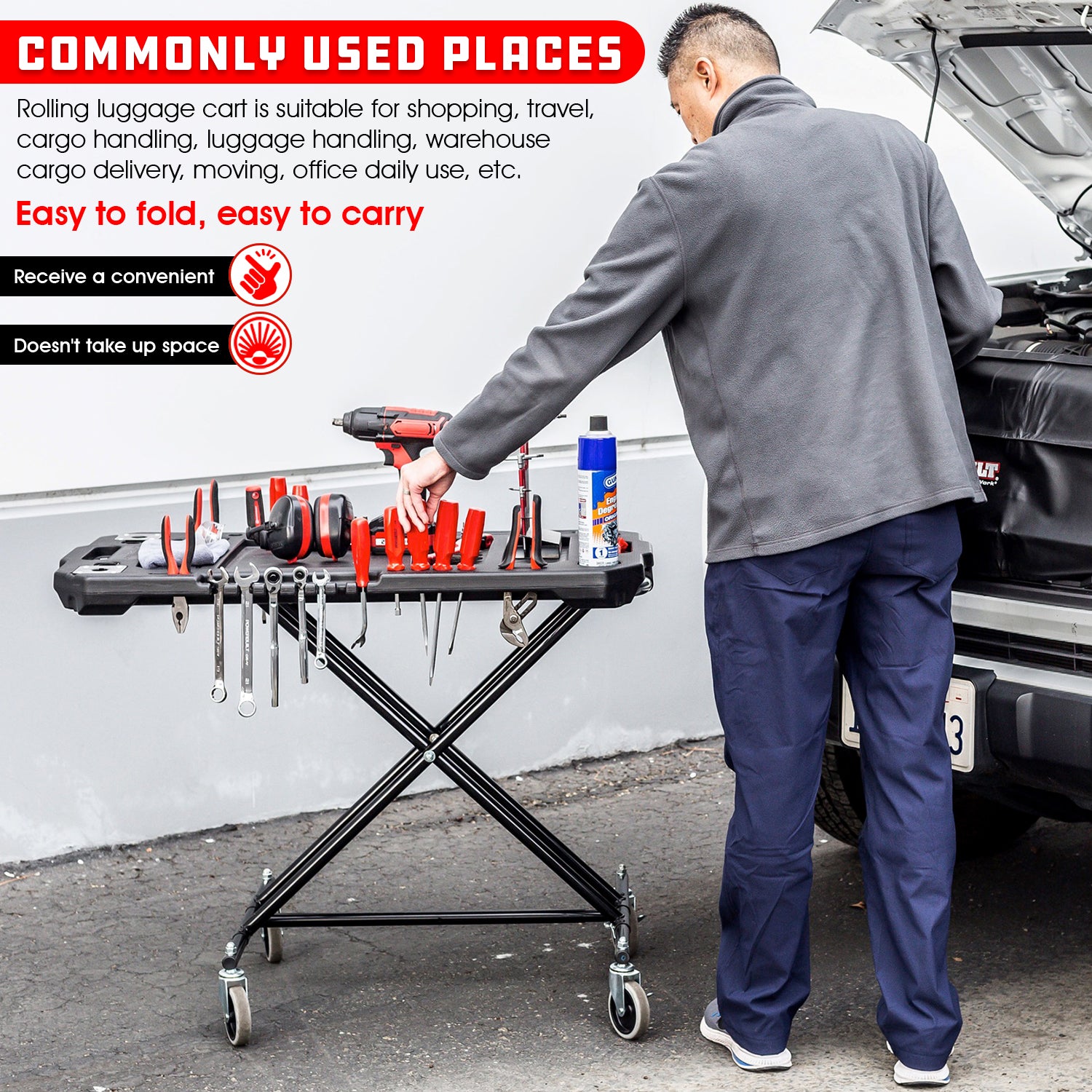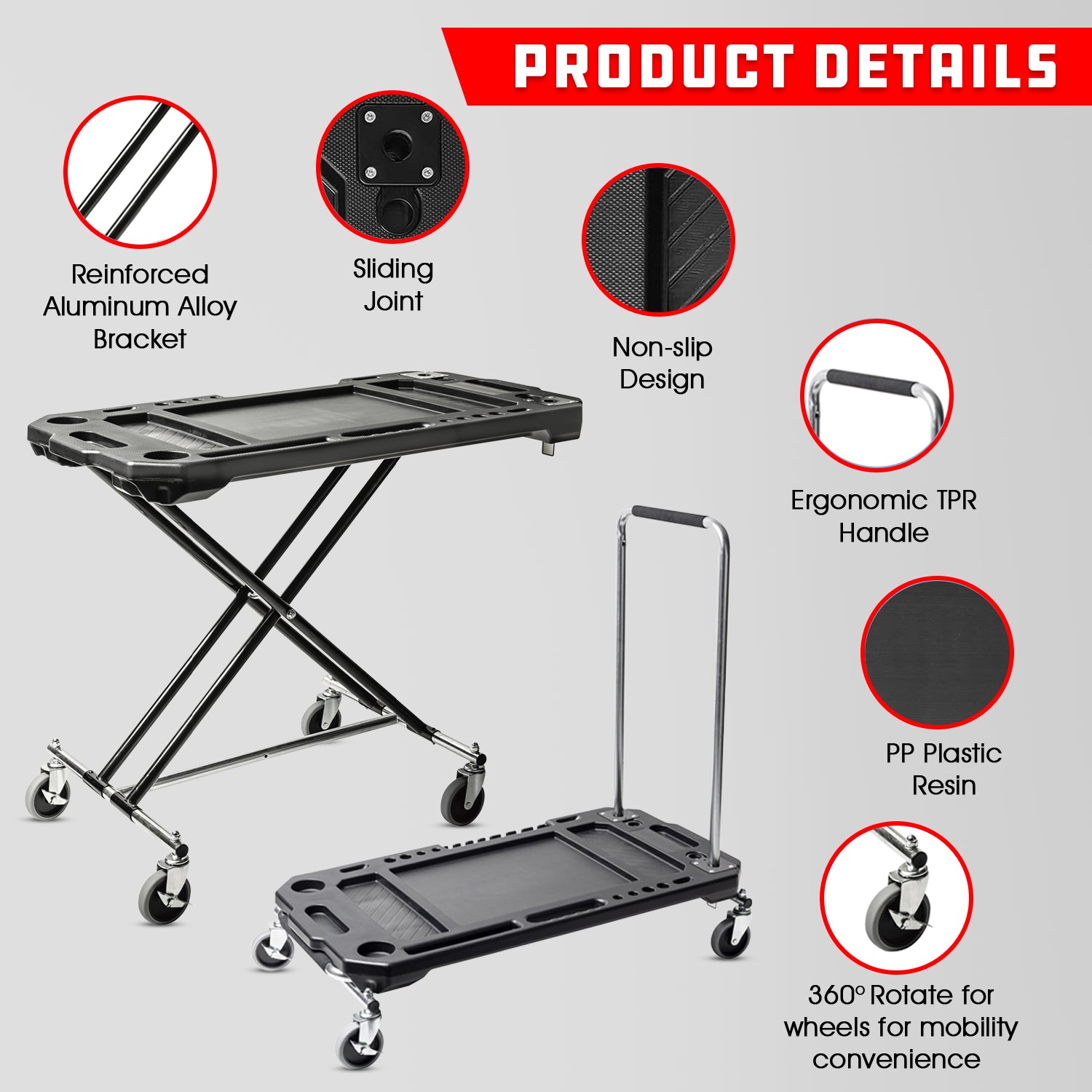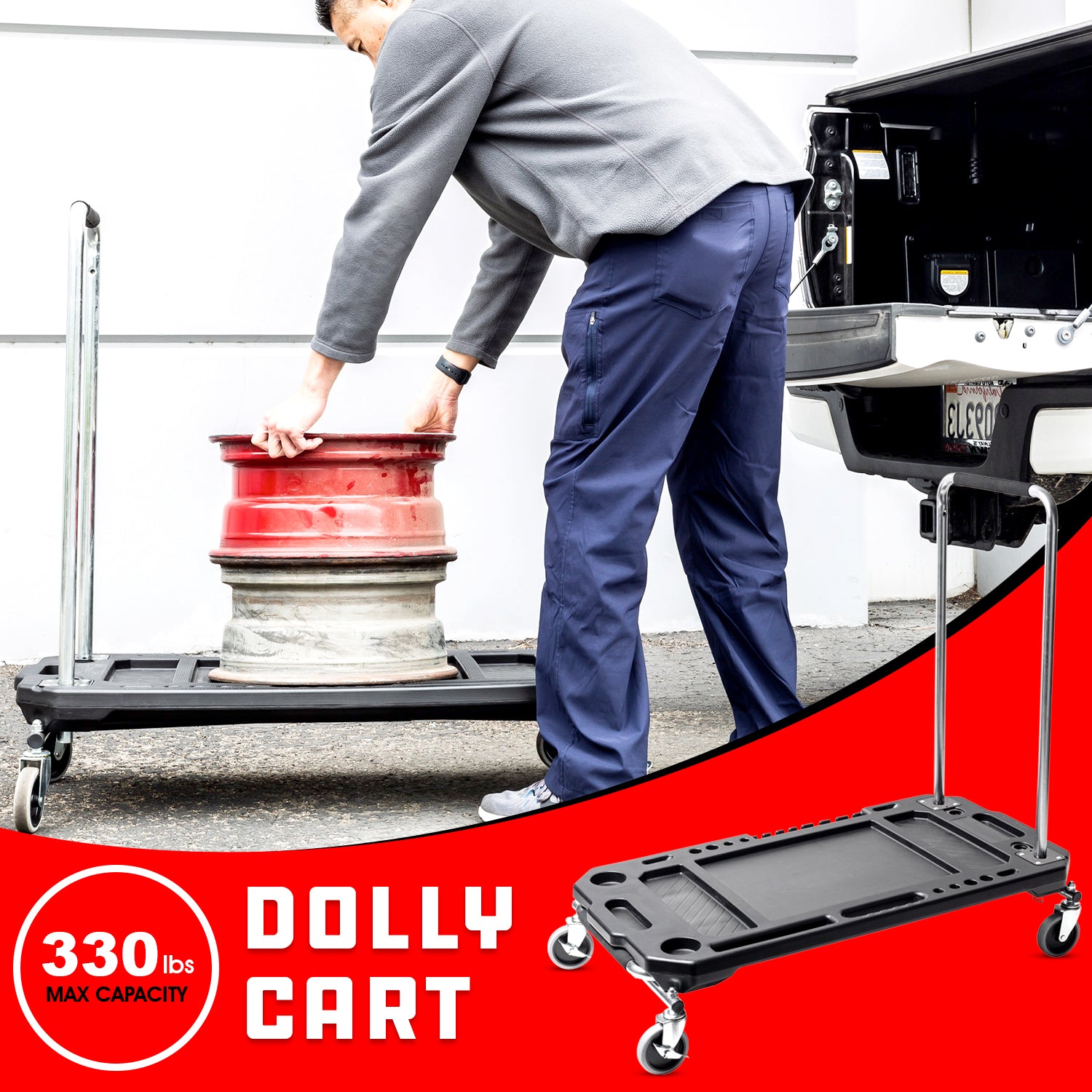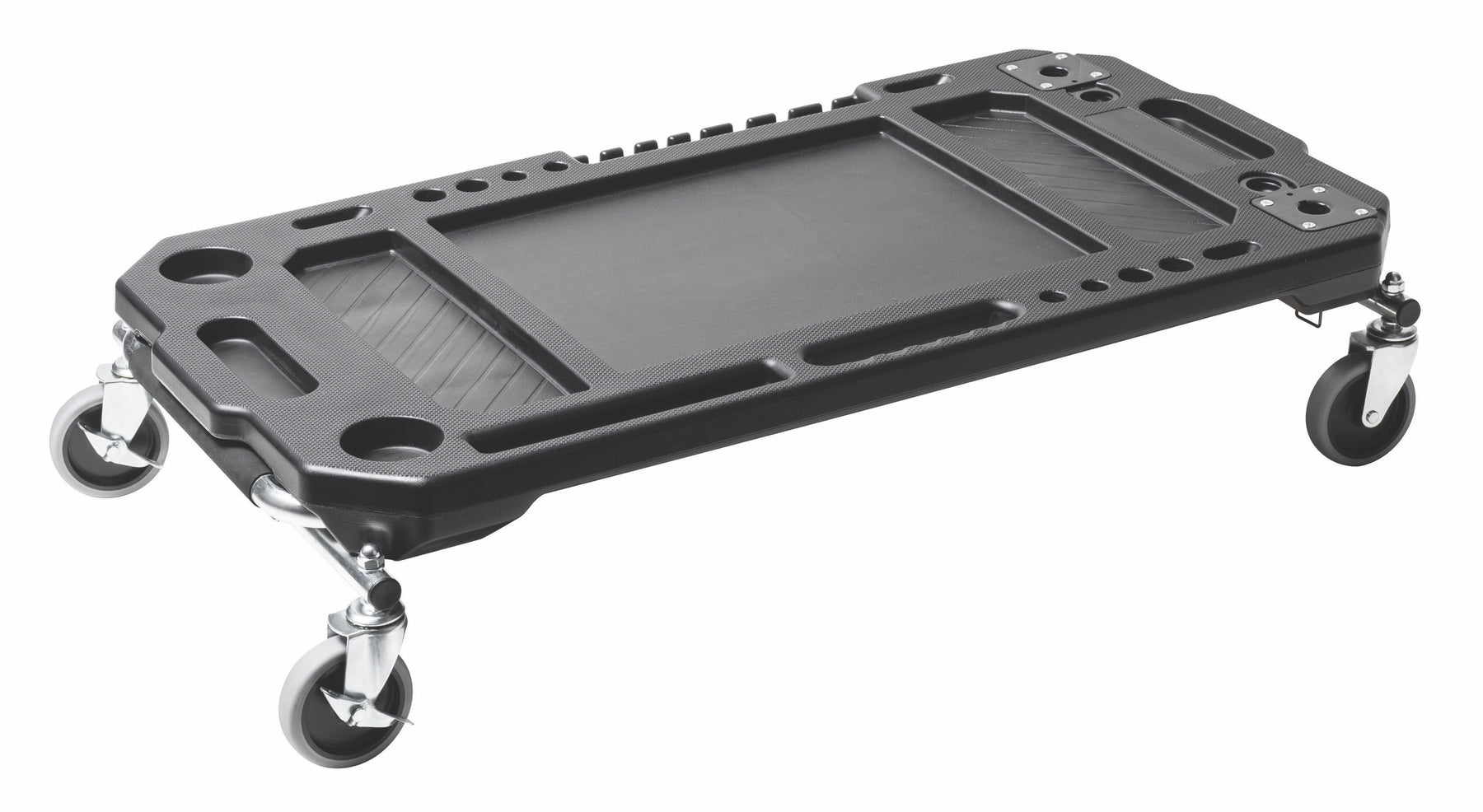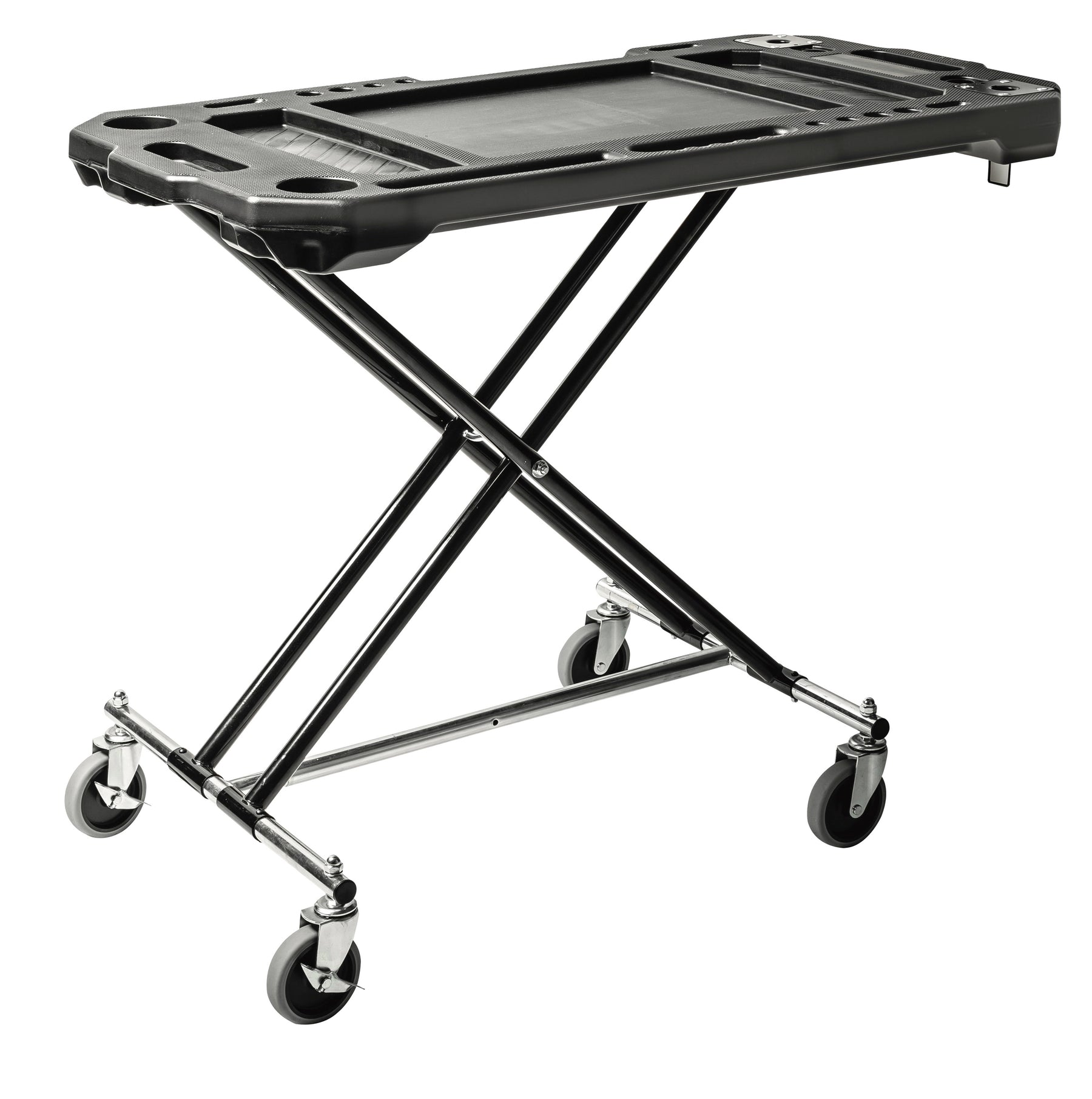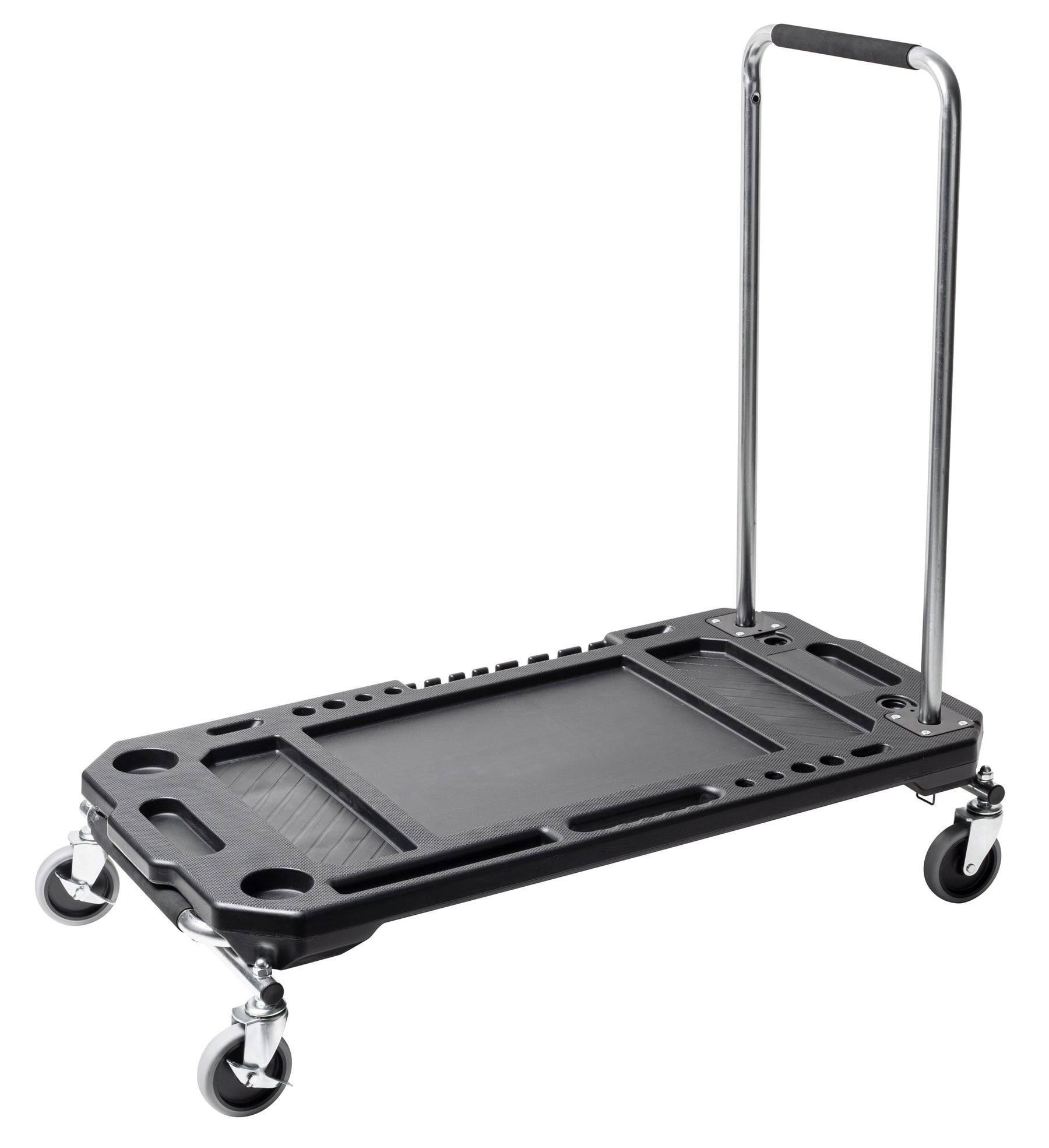 3-in-1 Heavy-Duty Work Table Dolly Cart
TABLE FUNCTION: Multi height position table extends up to 31" high and is 40.5" x 20.5" with assorted tool and drink holders. In table position max load 180 lbs. Constructed of heavy-duty blow mold plastic materials.
DOLLY: With handle retracted and stored underneath the table it will handle up to 330 lbs. Great for moving heavier objects from one location to other area's. Braking on 2 wheels allows dolly to stay secure.
CART: With handle extended this allows easier handling and pulling of objects. Like the dolly function it will sustain 330 lbs loading capacity. 4 heavy duty 4" swivel ball bearing wheels with brake locking on 2 wheels
STORAGE: When not in use the legs fold inside underside to table to provide easy storage and transportation.
HEIGHT ADJUSTMENTS; Scissor type metal multi position frame allows different working heights when in table function. U shape locking bar secures table from tipping.
Powerbuilt versatile 3in1 table, dolly, cart, all-in-one multi-functional platform, use it as a mobile workspace to store your needed tools or lower the table to the dolly position for easy transportation of tools or heavy objects. When the table is extended, it provides a spacious work surface with slotted storage areas for your basic tools, cup holders, and other essentials. Lower the folding legs to the bottom dolly position to help move heavy objects on the rolling lockable casters. This multi-height position table extends up to 31 inches high and has a 40.5 inches x 20.5 inches platform. Constructed of heavy-duty blow mold plastic materials and metal legs and handle, the max load weight in the high table position is 180 pounds. In the lowest dolly or cart position, the max load weight is 330 pounds. With its practical design and versatile features, this table/cart is a reliable companion for various tasks, offering both convenience and functionality.