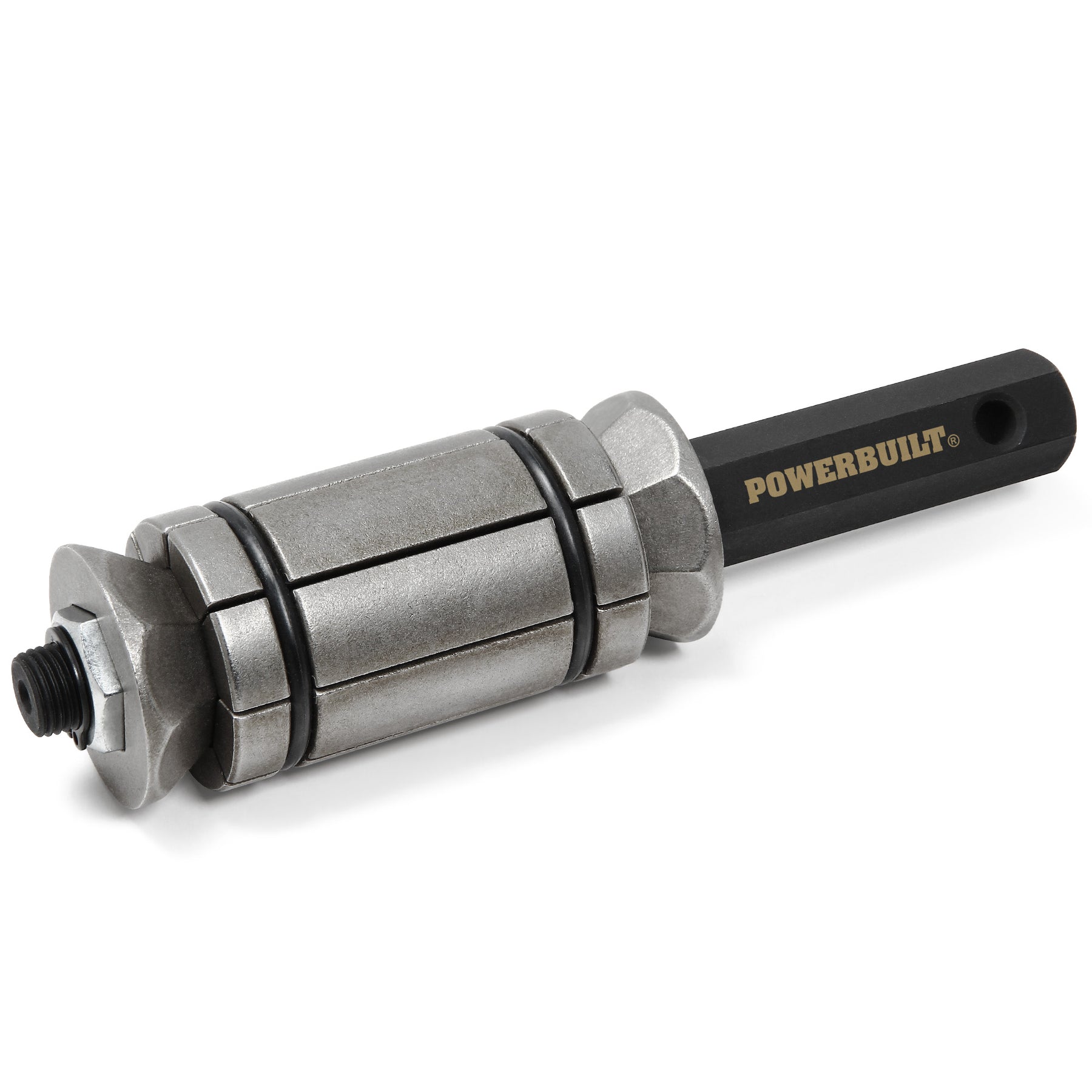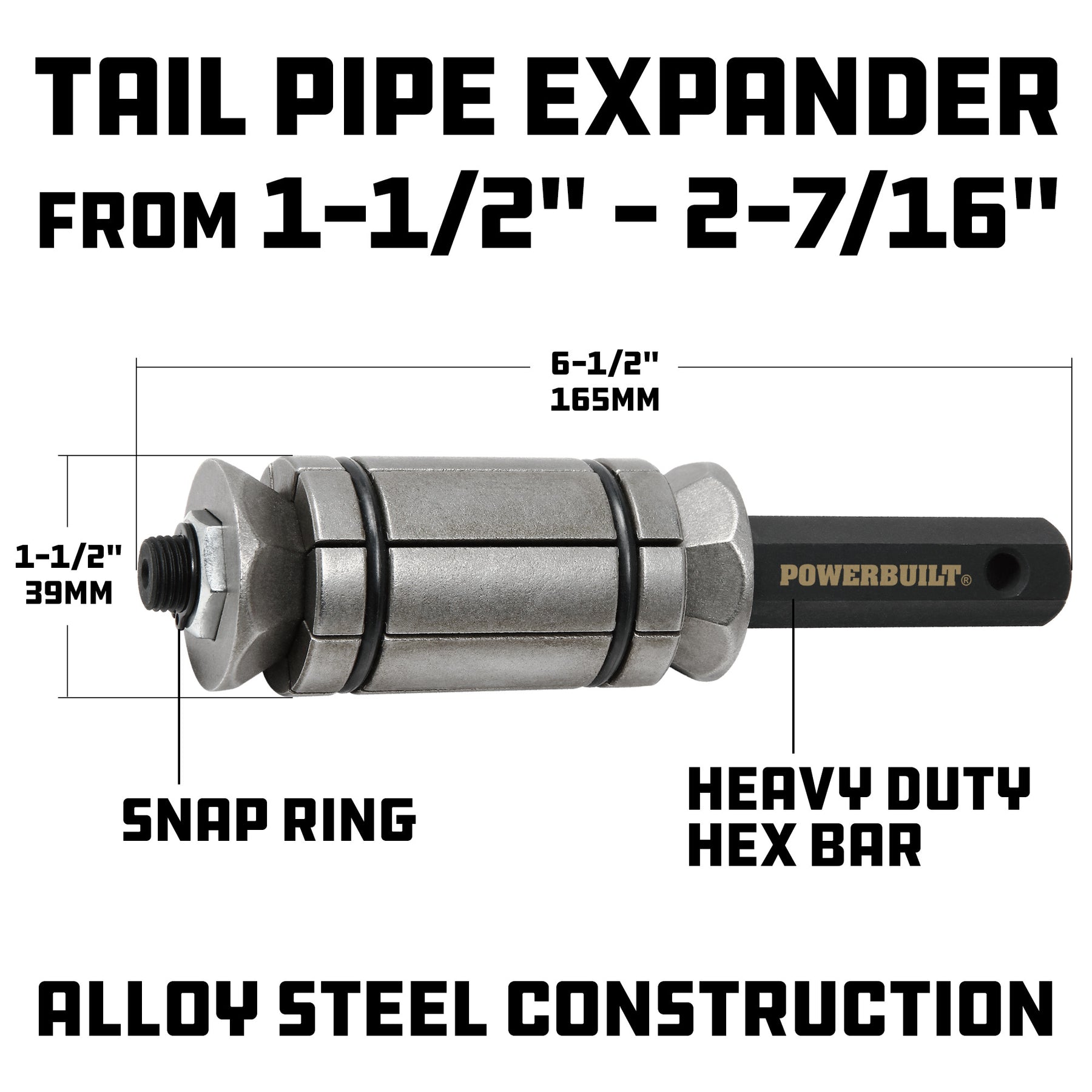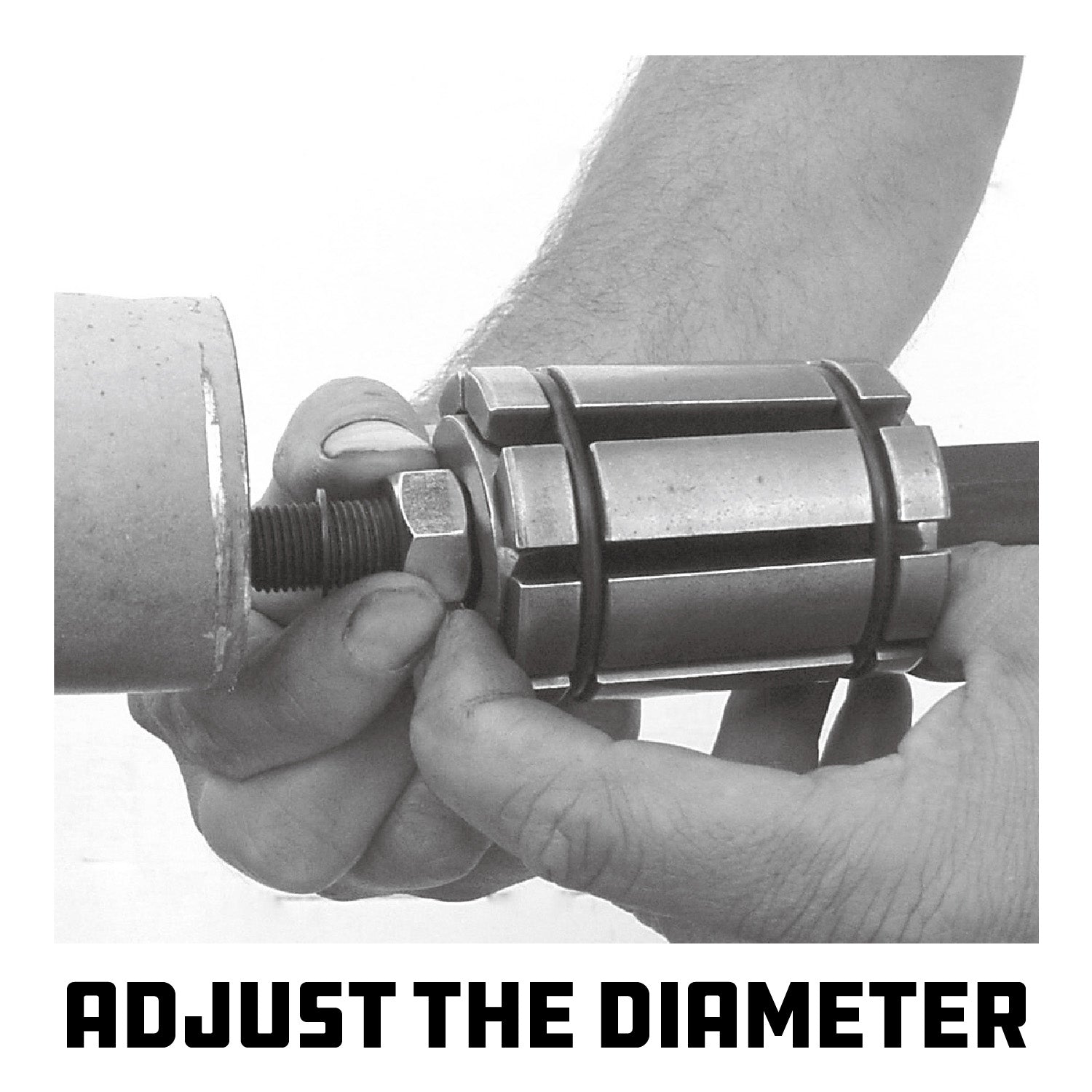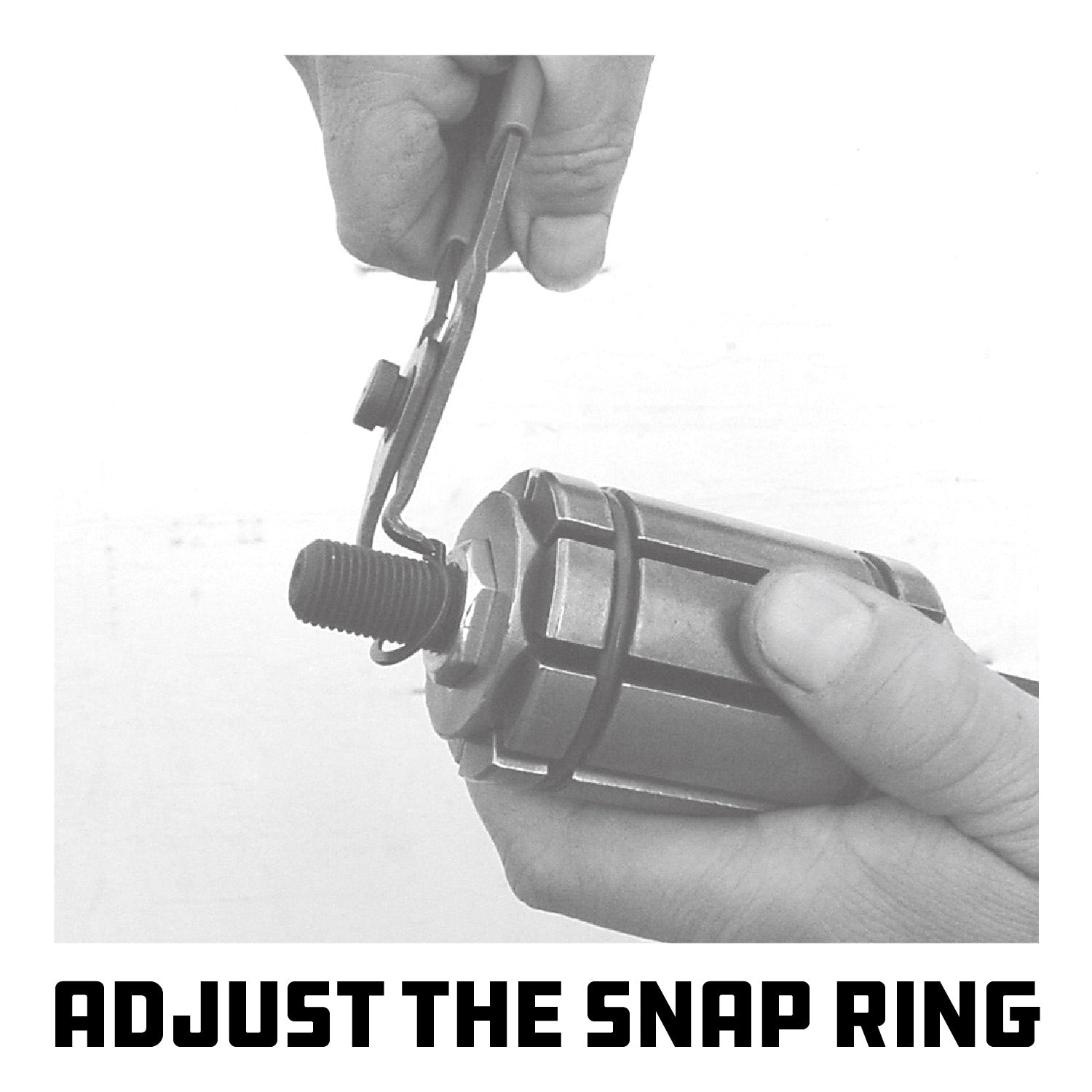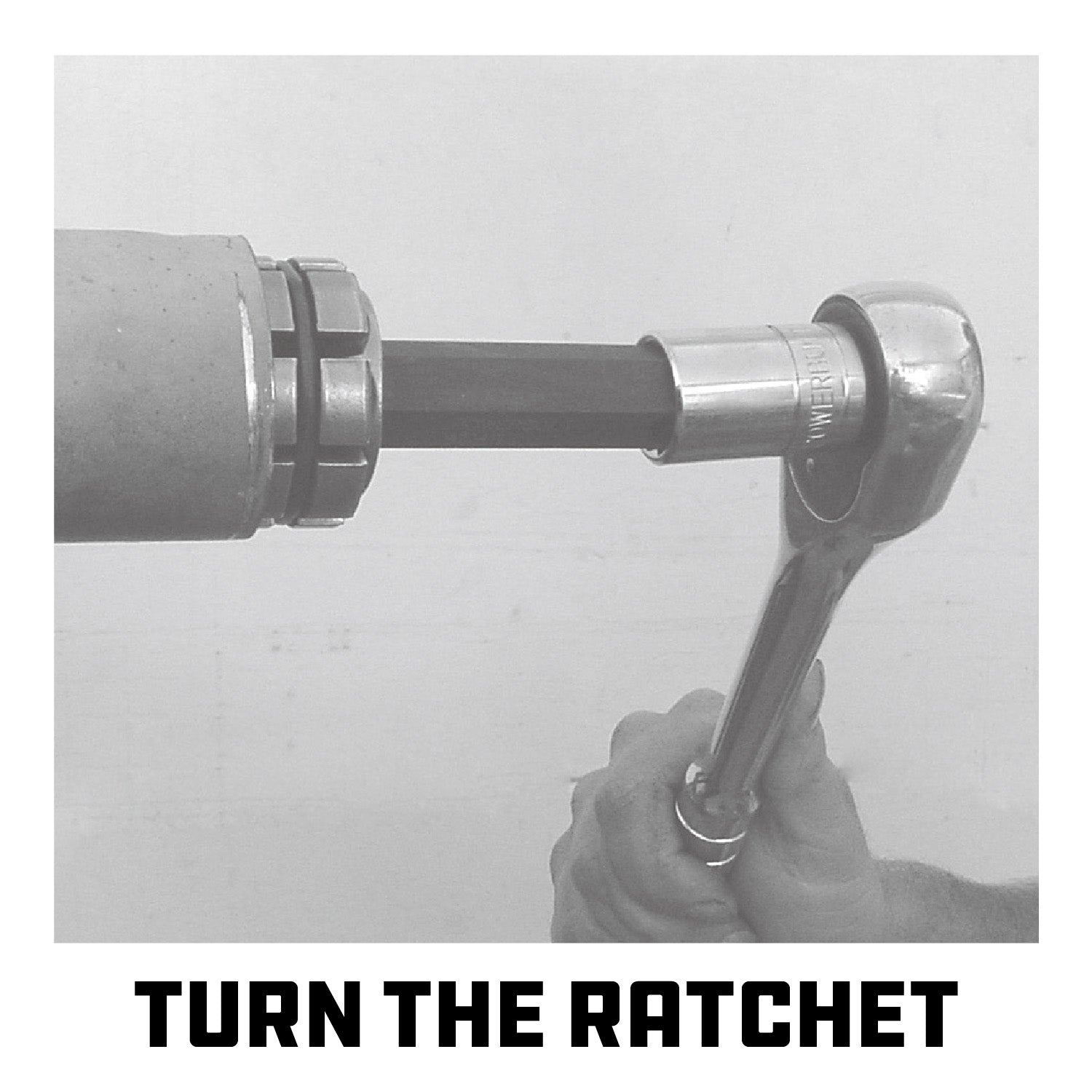 Exhaust Pipe Expander Tool 1-1/2 in. to 2-1/2 in.
SPECIALTY TOOL: Exhaust Pipe Expander is designed for expanding and reshaping exhaust pipe ends and junctions
DURABLE: The Pipe Expander is has a heavy duty steel construction
EASY TO USE: Simply turn the 17mm hex shaft with a socket and ratchet
VERSATILE: The Pipe Expander tool works on pipes with interior diameters of 1-3/4 inches to 2-1/4 inches
INCLUDES: Professionally written instructions and usage photos on packaging
Some jobs require the right tool; servicing exhaust systems is one of those jobs. The Powerbuilt Exhaust Pipe Expander includes everything you need to expand exhaust pipes, round pipe ends, and remove exhaust clamp grooves. This set straightens out dents and bends in tailpipes and mufflers without damaging the parts. You can also use this tool to flare and expand an exhaust pipe to fit another pipe in. This heavy-duty steel tool is designed for use with 1-3/4" - 2-1/4" inside diameter pipes. Adjust the desired diameter on the pipe expander tool, set the snap ring, insert pipe expander in the pipe, and turn the 17mm hex bar with ratchet to the correct size. Every package comes with professionally written usage instructions and photos that take you step by step through proper tool usage.