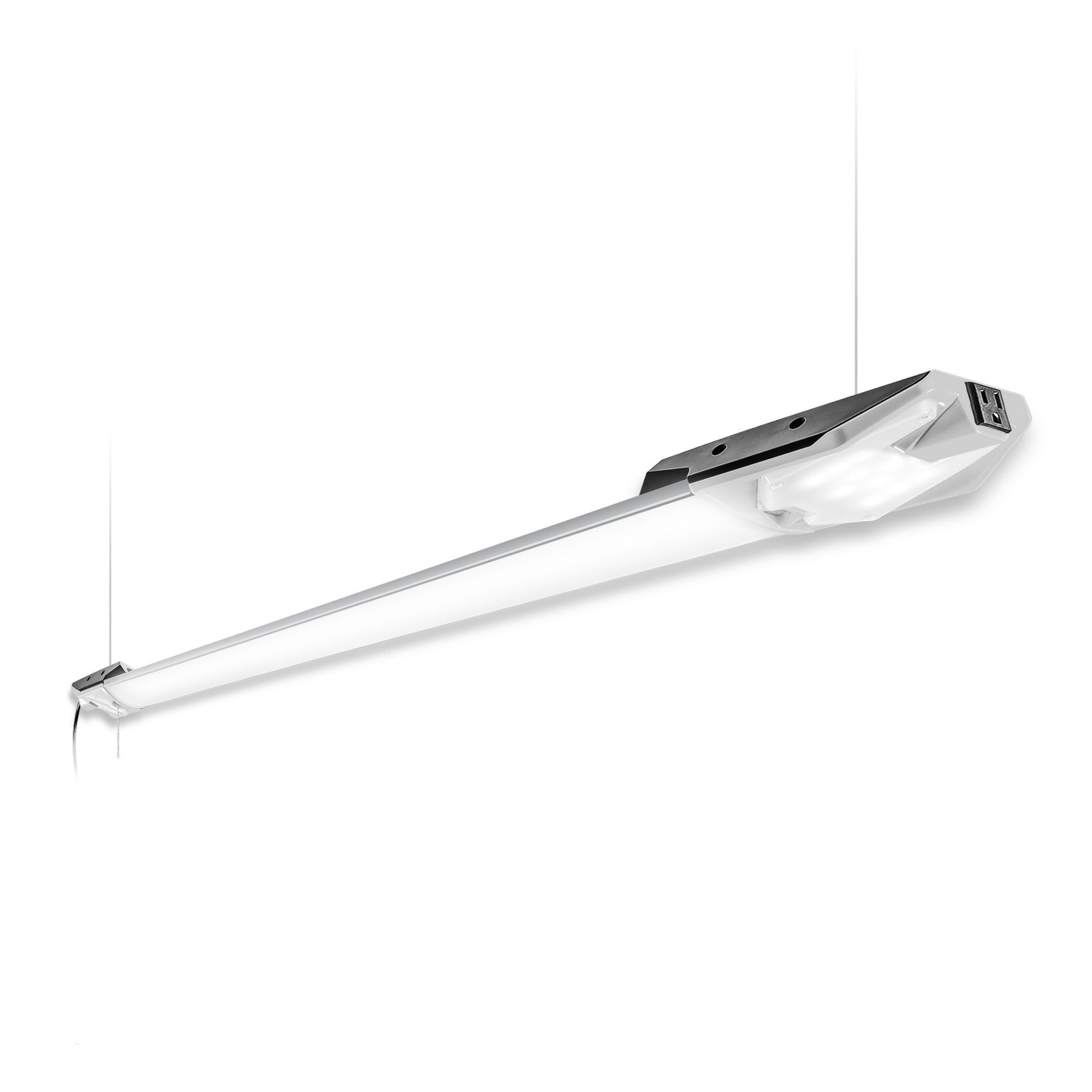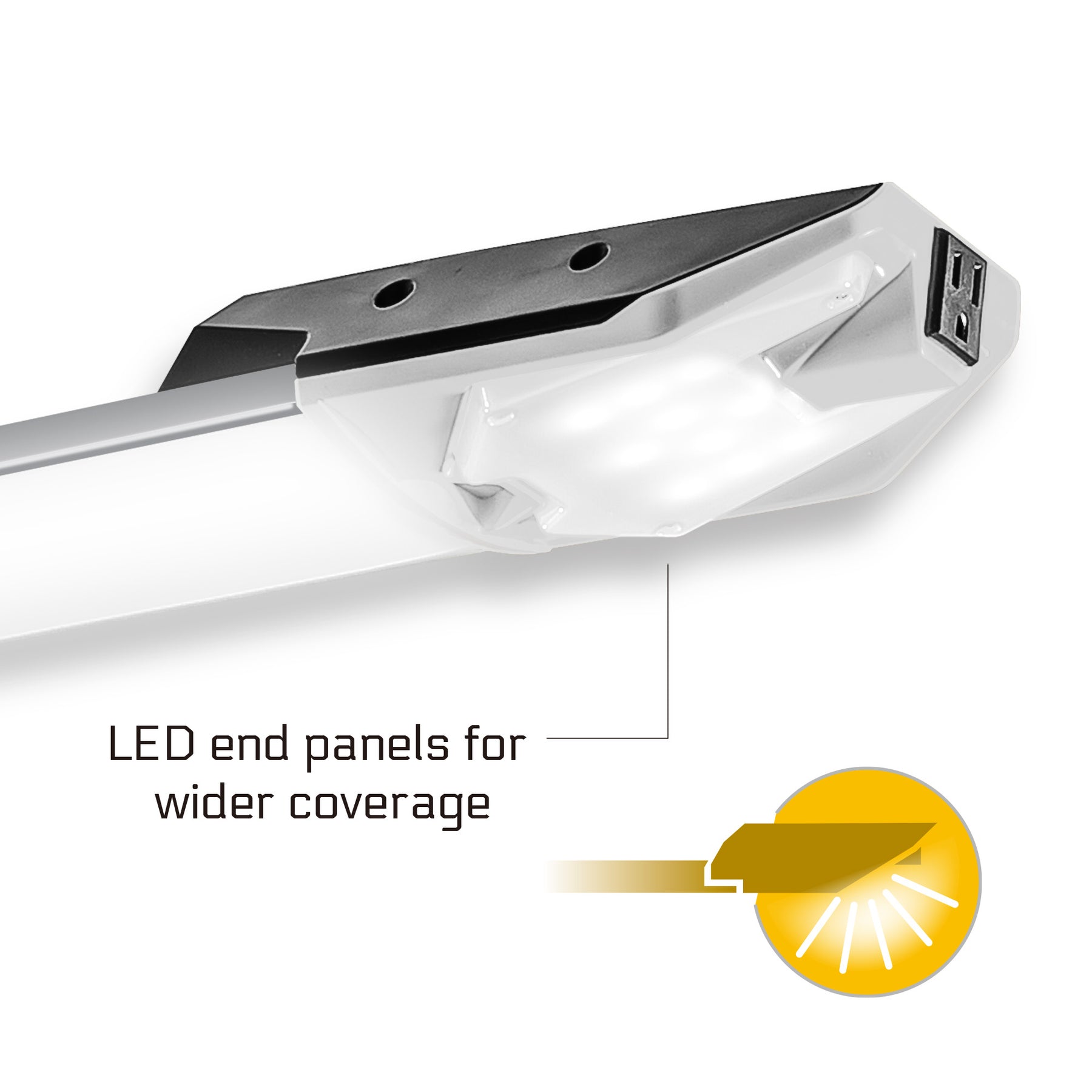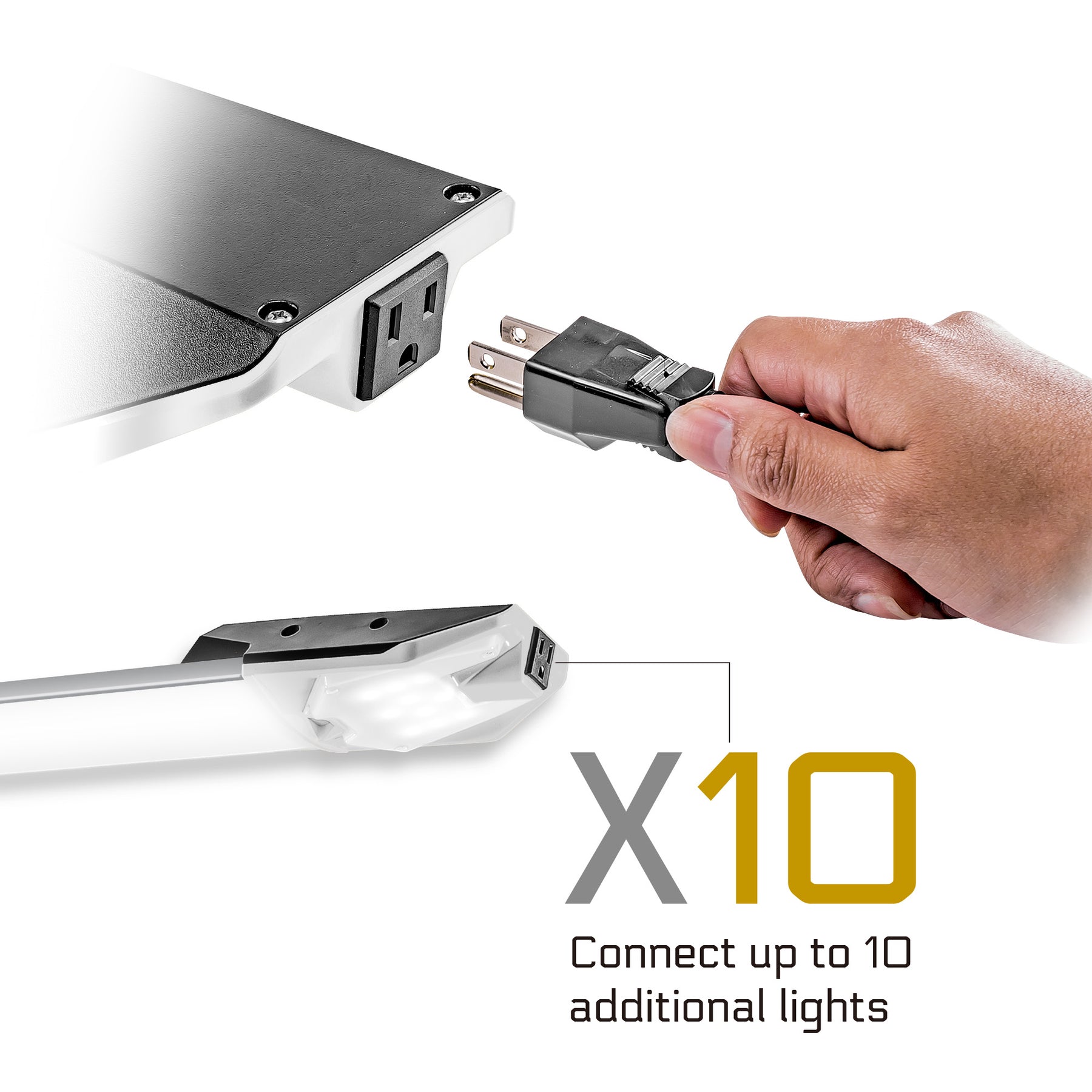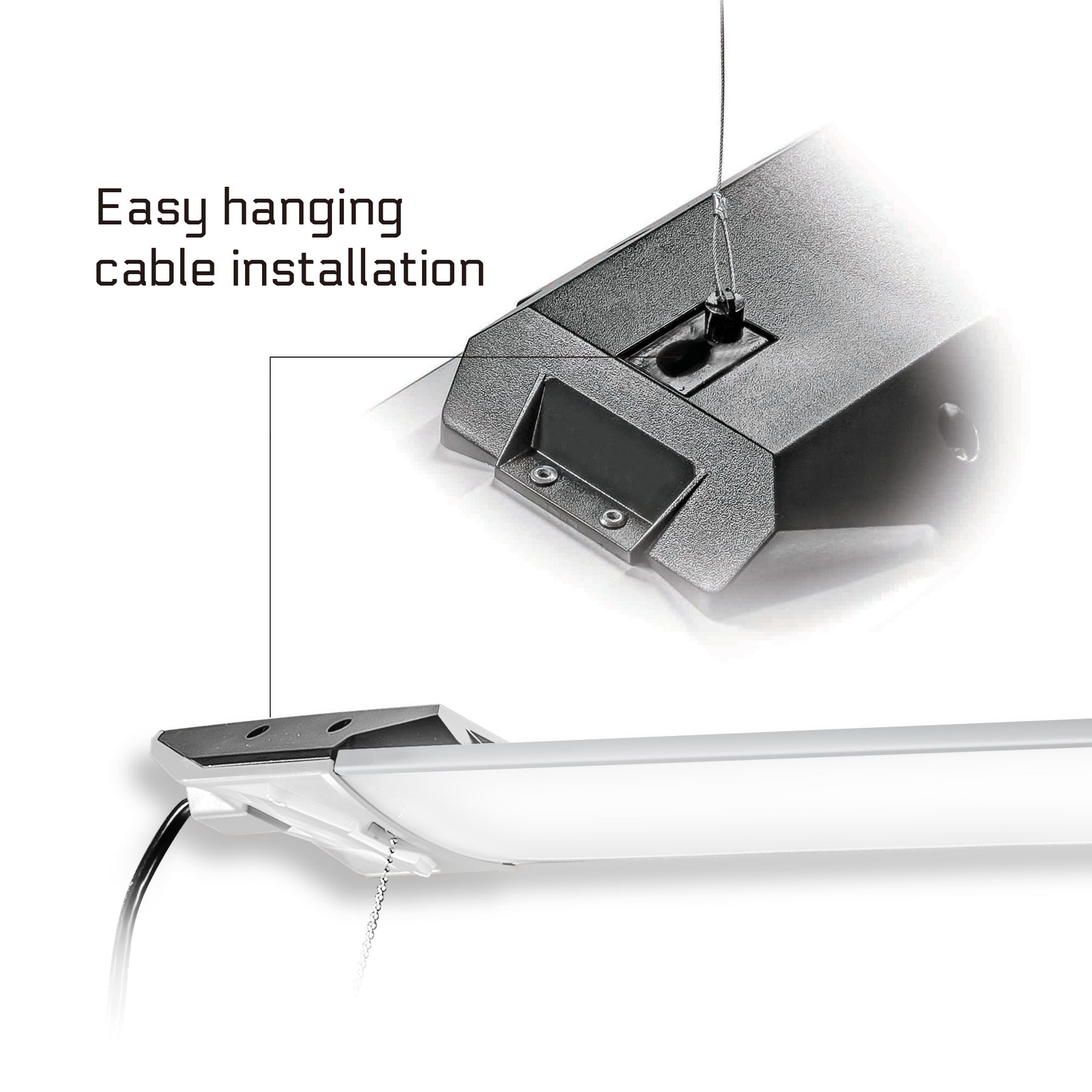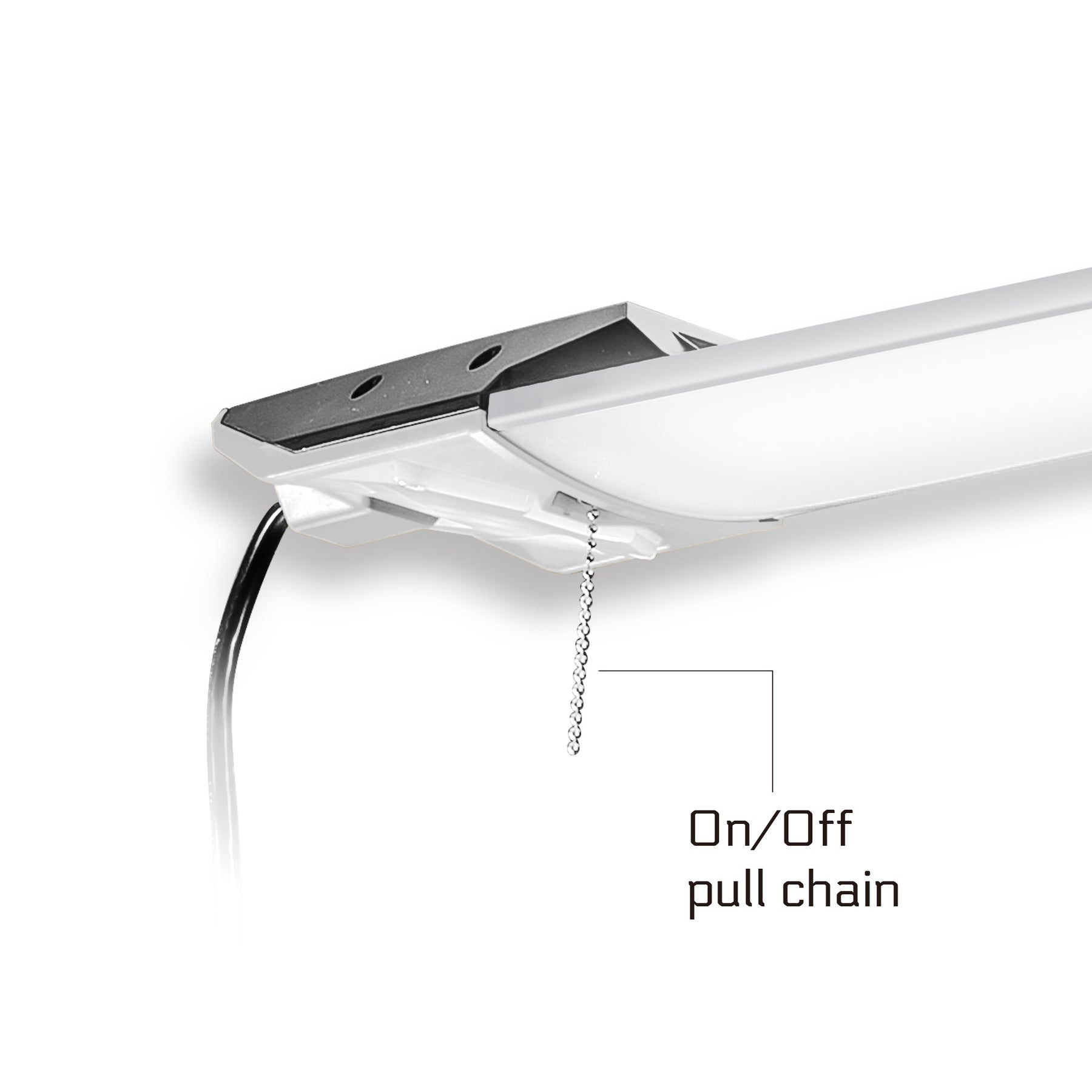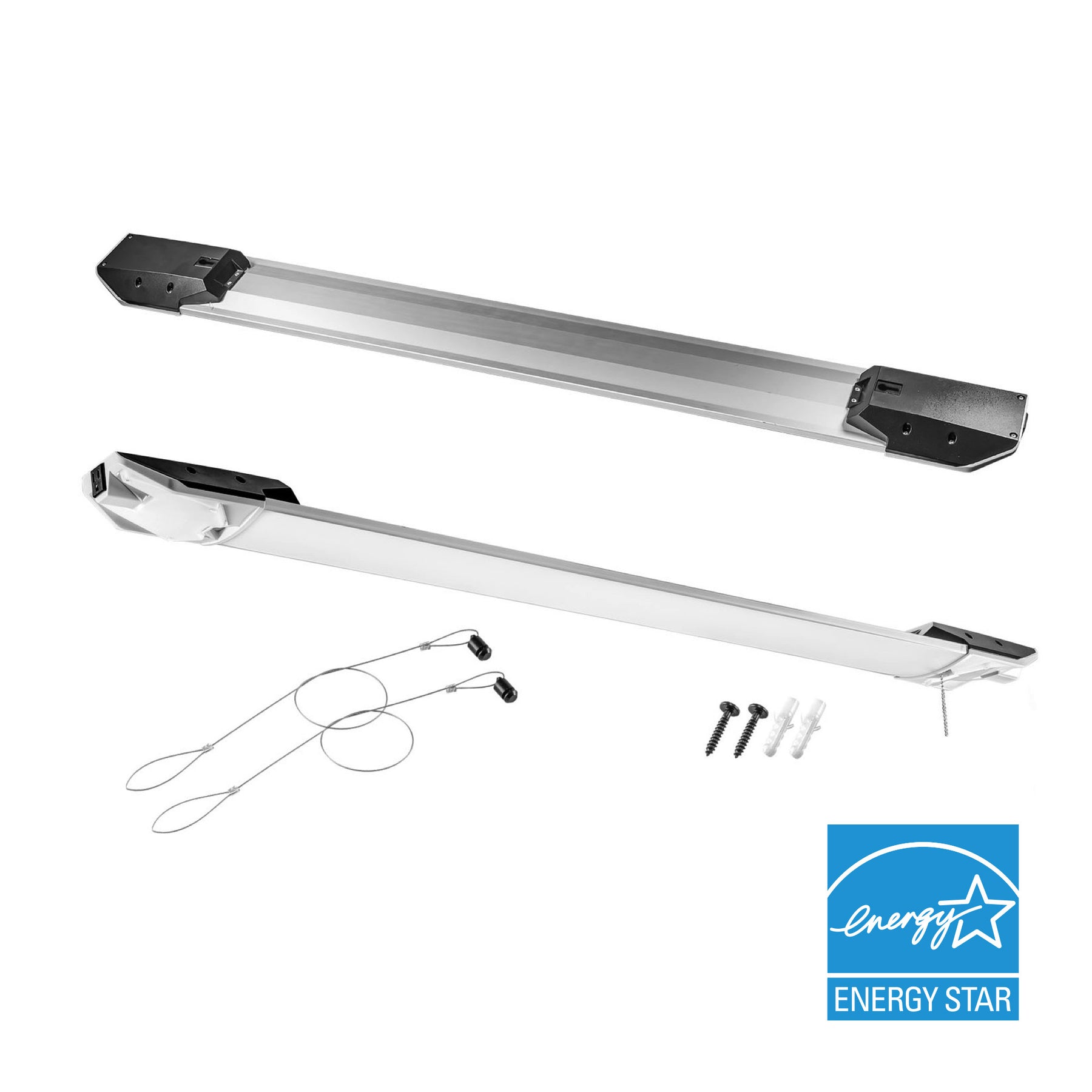 4500 Lumen LED Overhead Shop Light
TOP QUALITY: LEDs convert 65 watts of power into 4500 lumens of efficient, bright and natural light at 5000 Kelvin. CRI = 80
TRULY ILLUMINATING: Exclusive lighted end panels eliminate shadows at light ends for better vision and more consistent lighting
CONVENIENT: fast and easy to plug and play install up to 10 lights together. The compact lightweight easy-to-handle design makes overhead installation a snap
SLEEK LOOK: Low profile design looks great in any room - office, kitchen, laundry, garage, shop, and you can choose flush mount or hanging installation as needed
SIMPLE: Lights turn on instantly, with no annoying flicker or noise.
Light up your garage, shop or man cave with the bright, sleek and efficient Powerbuilt overhead task light. It's so easy to install, you'll be lighting up your task space in no time at all. This attractive, low profile light is efficient too. It uses just 65 watts to generate 4500 lumens of bright, natural light at 5000 Kelvin. That's the equivalent light output of ten 45 watt bulbs! You'll save money on your electric bill and your eyesight too!This utility shop light offers something extra too - lighted endcaps that eliminate the shadows you'd have with typical overhead lights. For hassle-free installation, all the mounting hardware you need is included. You can hang them or mount them directly to your ceiling.Have a bigger area to light? Connect up to 10 of these lights by plugging one into the other. No additional wiring is required! Then just pull the chain and enjoy instant-on, flicker-free lighting.