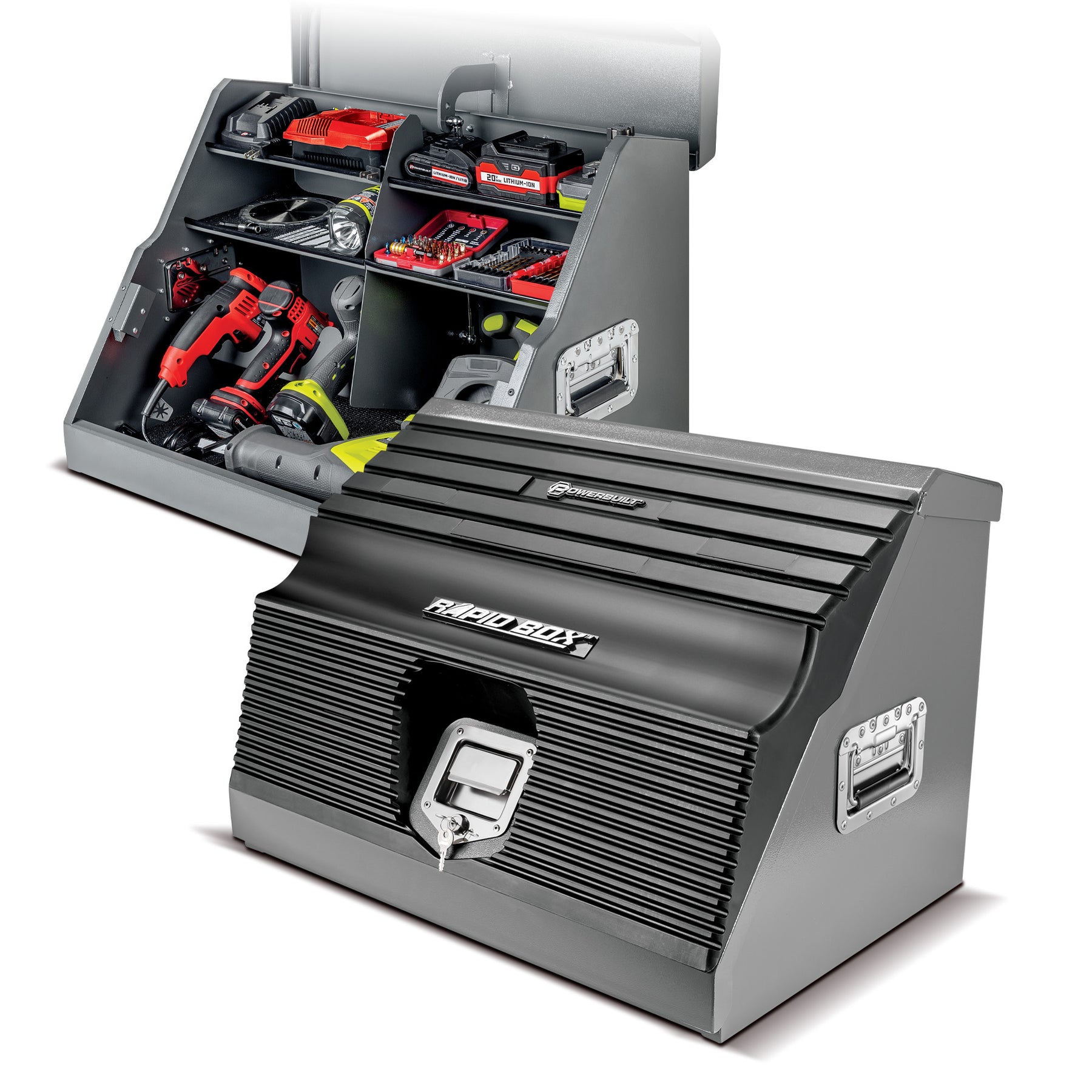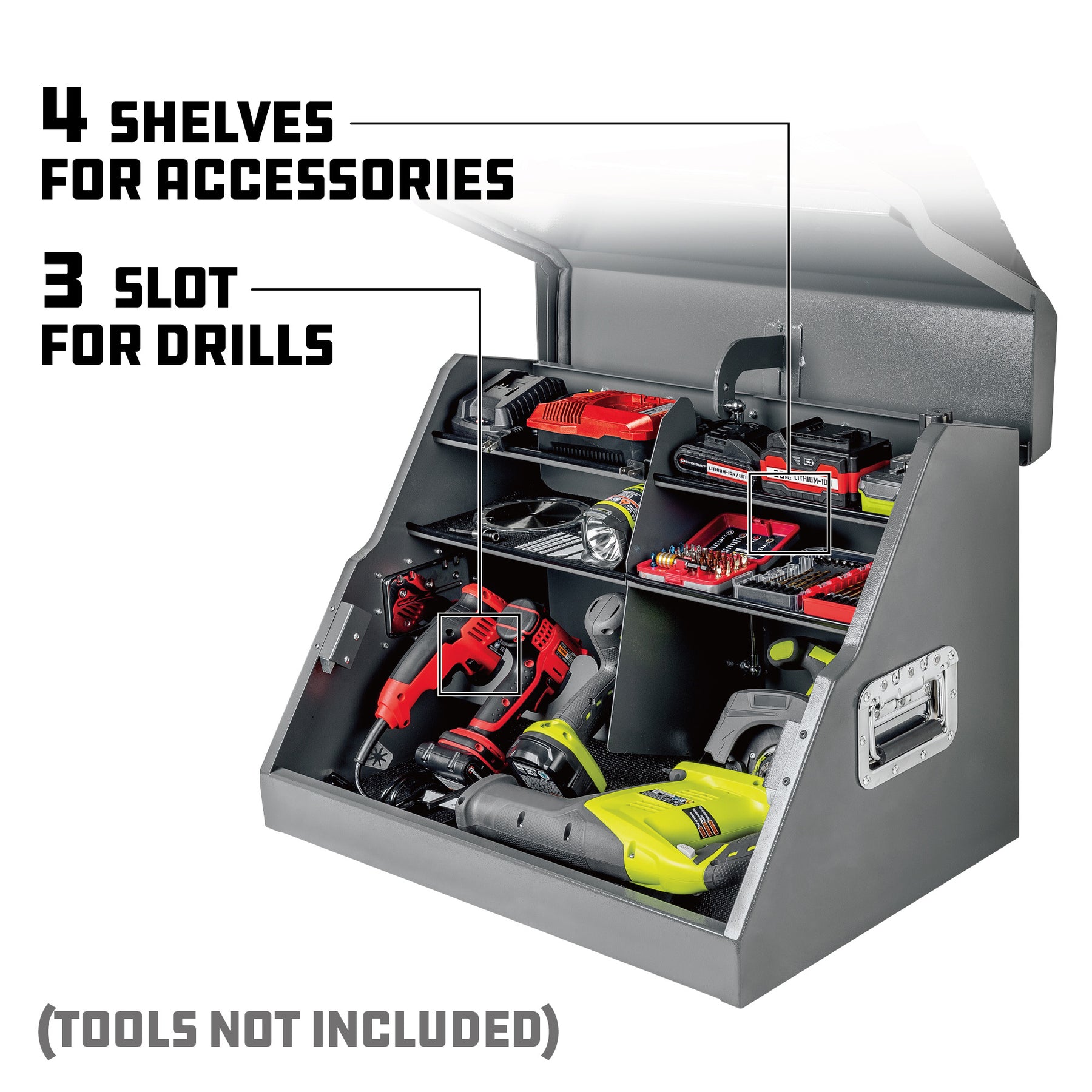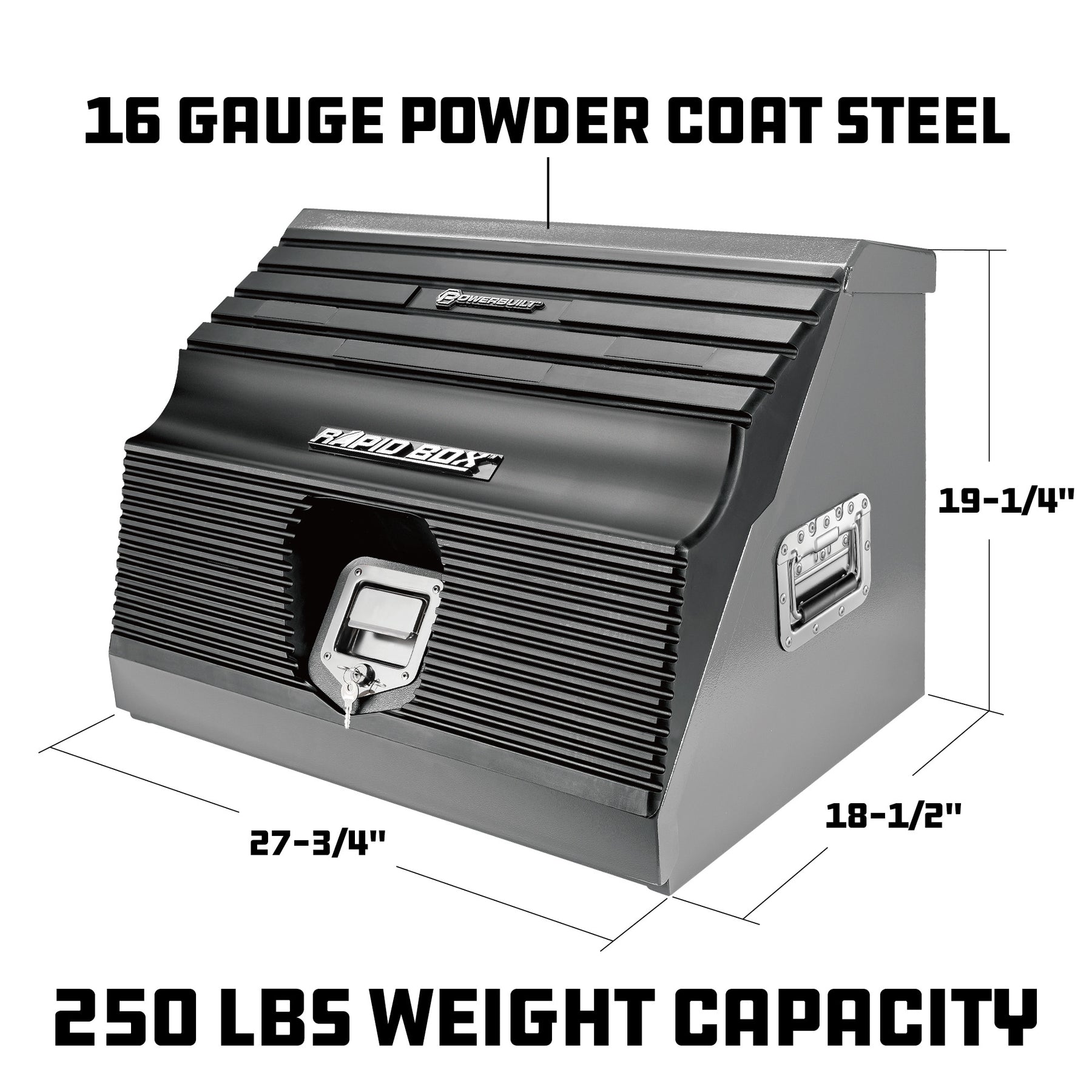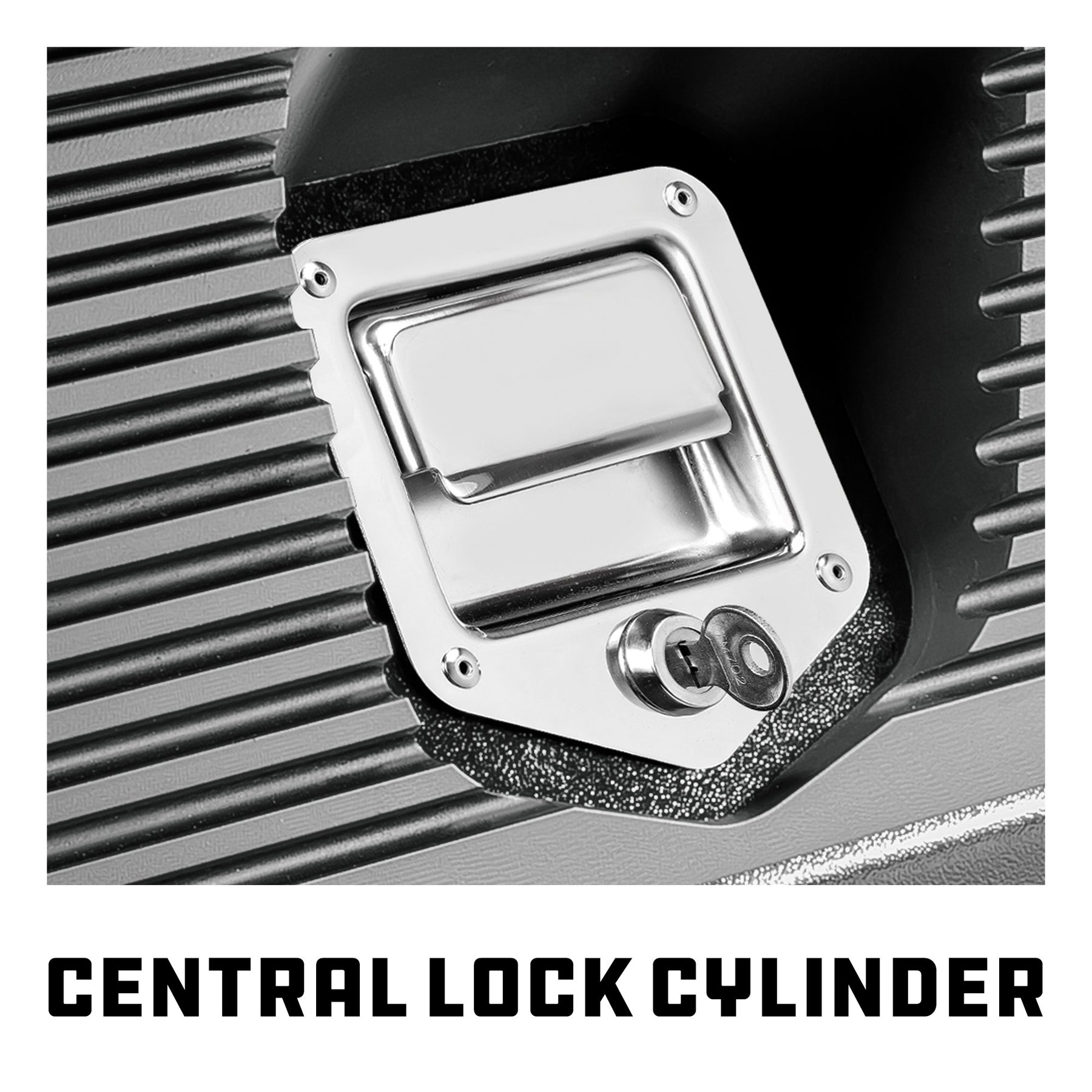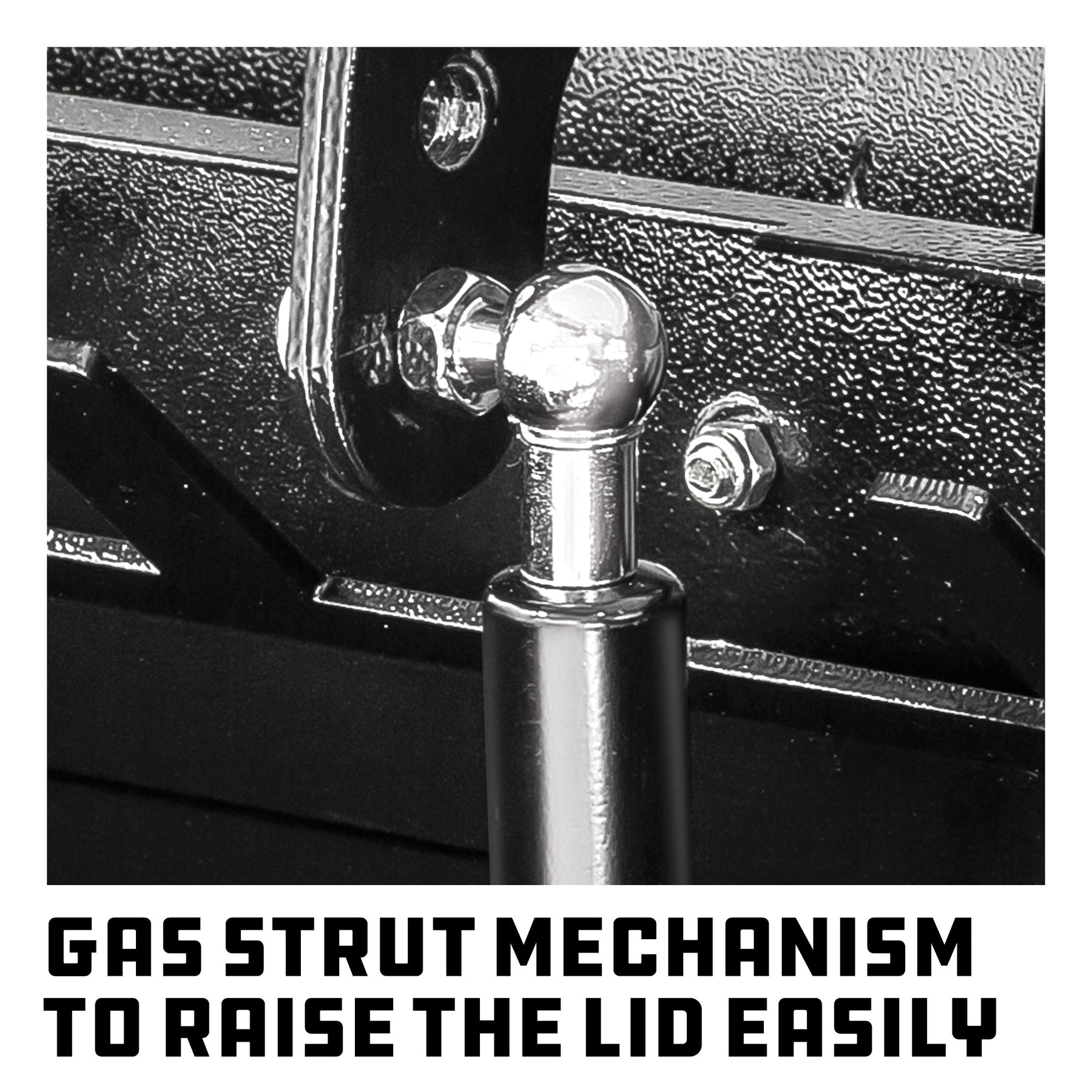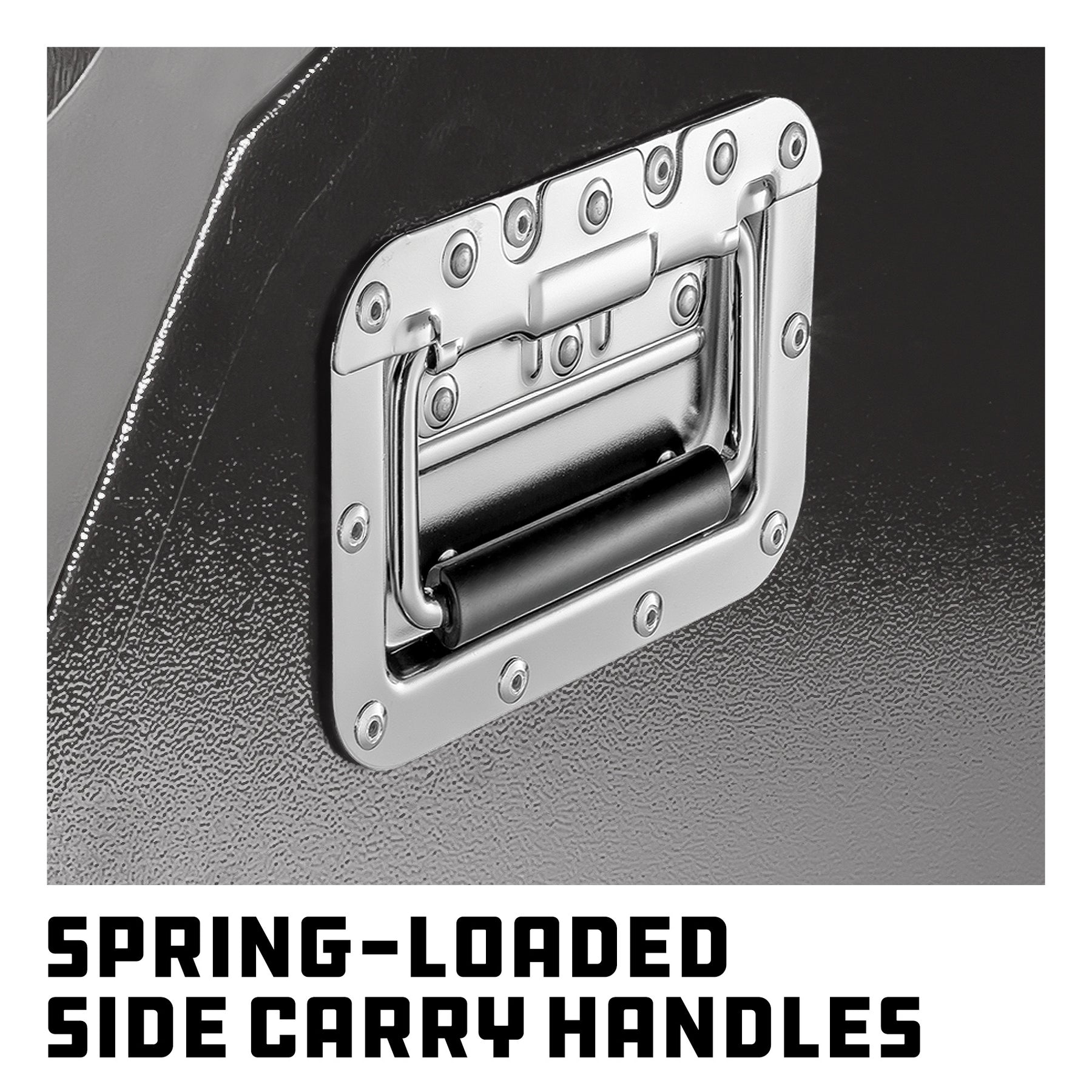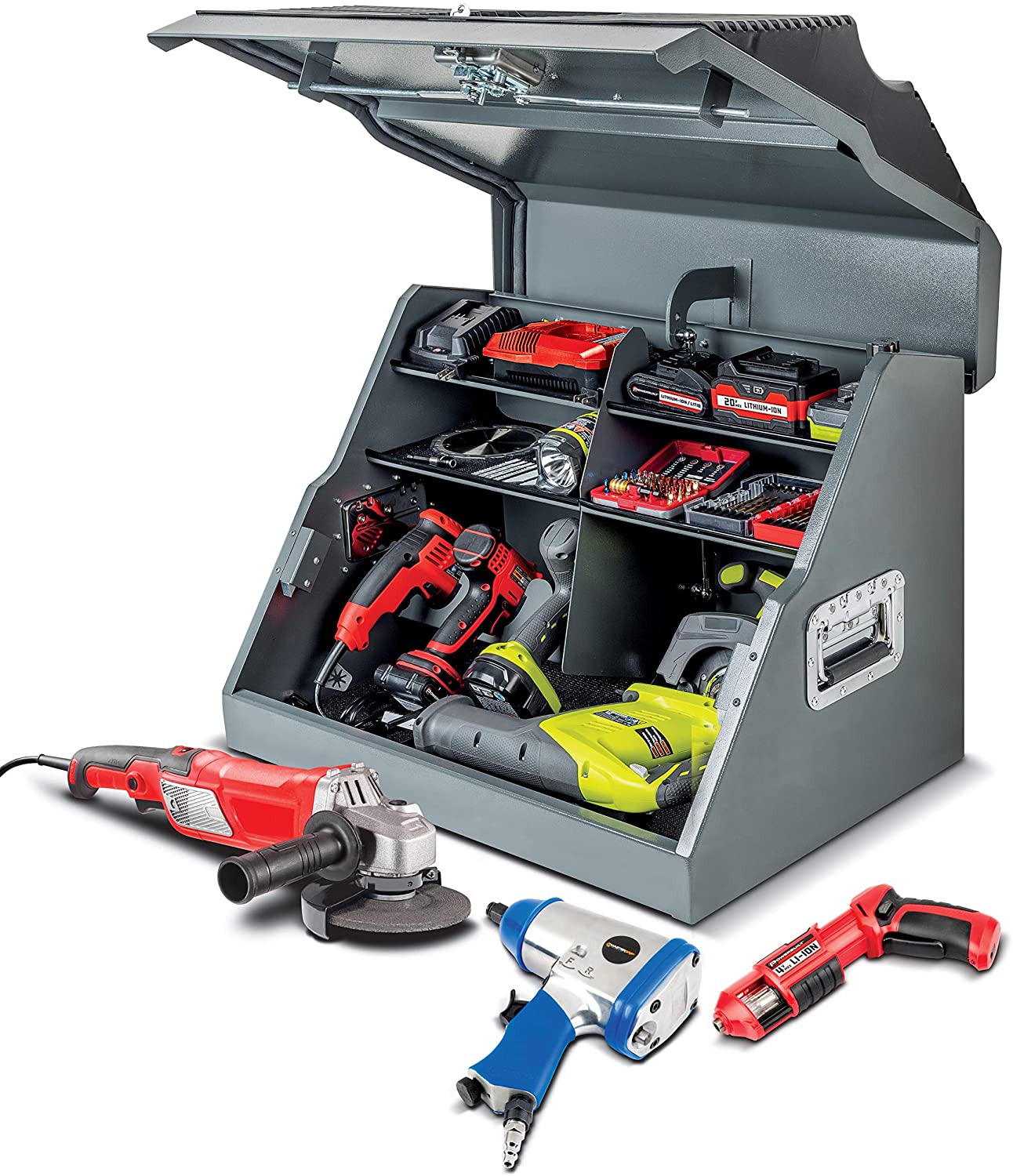 26 in. Rapid Box Portable Slant Front Power Tool Locker Box - Grey
SAVES YOU TIME: The front-opening lid and wide-open interior make it easy to identify and grab the power tools you need.
KEEPS YOUR POWER TOOLS AND AIR TOOLS SAFE: The lockable weather-resistant sealed lid protects your cordless and corded power tools, batteries, chargers and air tools from weather and theft, so you can leave you tools in the box. And the lid snugs down over your tools to keep them in place, even when driving off-road.
BUILT TO LAST: Precision built using heavy-duty polymer and 16 gauge powder coat steel with fully welded seams. Chrome-plated hardware provides a tough and attractive finishing touch.
VERSATILE and PORTABLE: Store the power tools, air tools, batteries, chargers and cords you use every day along with gloves, fluids and other gear. Stow your Rapid Box on your truck, bench, shop or trailer – anywhere you work or play.
SAVES YOU MONEY: You could spend more on other slant front toolboxes, or get the strength, durability and quality of Powerbuilt for the same or less.
Here's a space-efficient, time-saving, portable 26-inch slant front power tool and air tool box that stands up to harsh life on the road and in the shop. This truck and job box is built for harsh handling and outdoor environments. With details like fully-welded seams, premium powder-coating and chrome-plated hardware, this portable slant front toolbox is built to last. This box securely holds cordless power tools, corded power tools, batteries, chargers, cords and more. The heavy-duty polymer lid snugs down over your tools so they stay put during transportation. Once you reach the job site, unlock and lift the lid for easy access to all your tools, batteries, chargers and gear. With a heavy-duty lock and weather-sealed lid, you can confidentially leave your tools in the box without worrying about rust or casual theft.