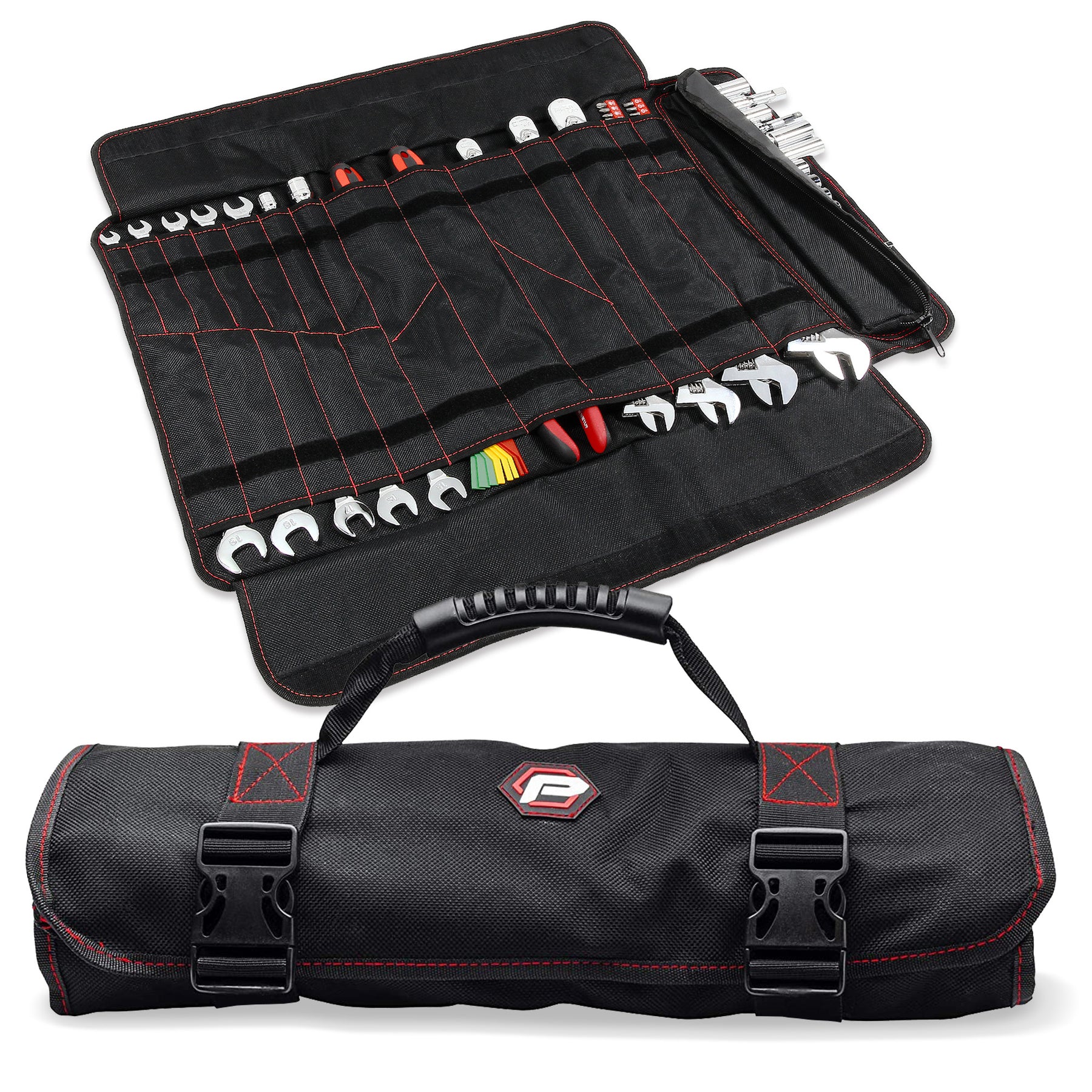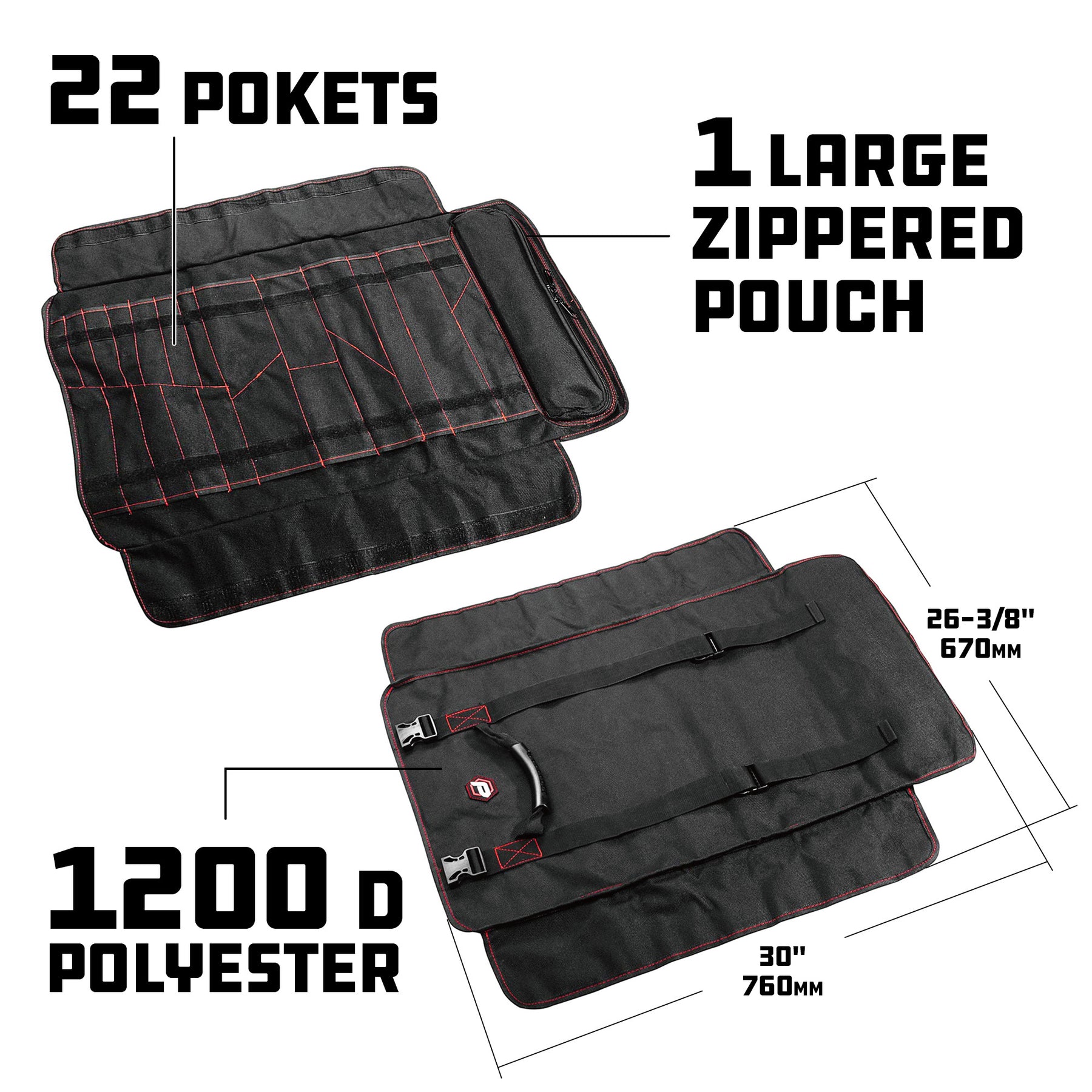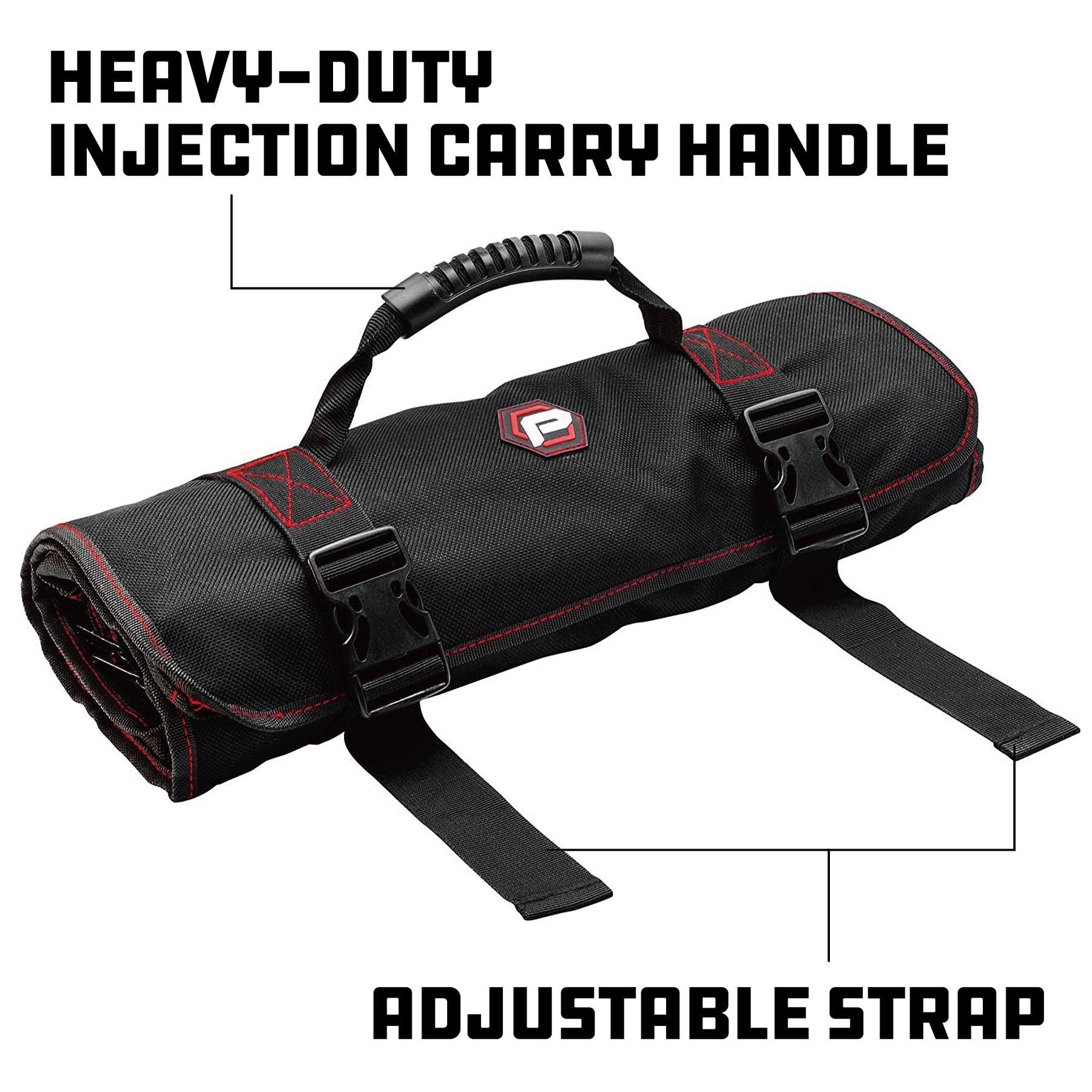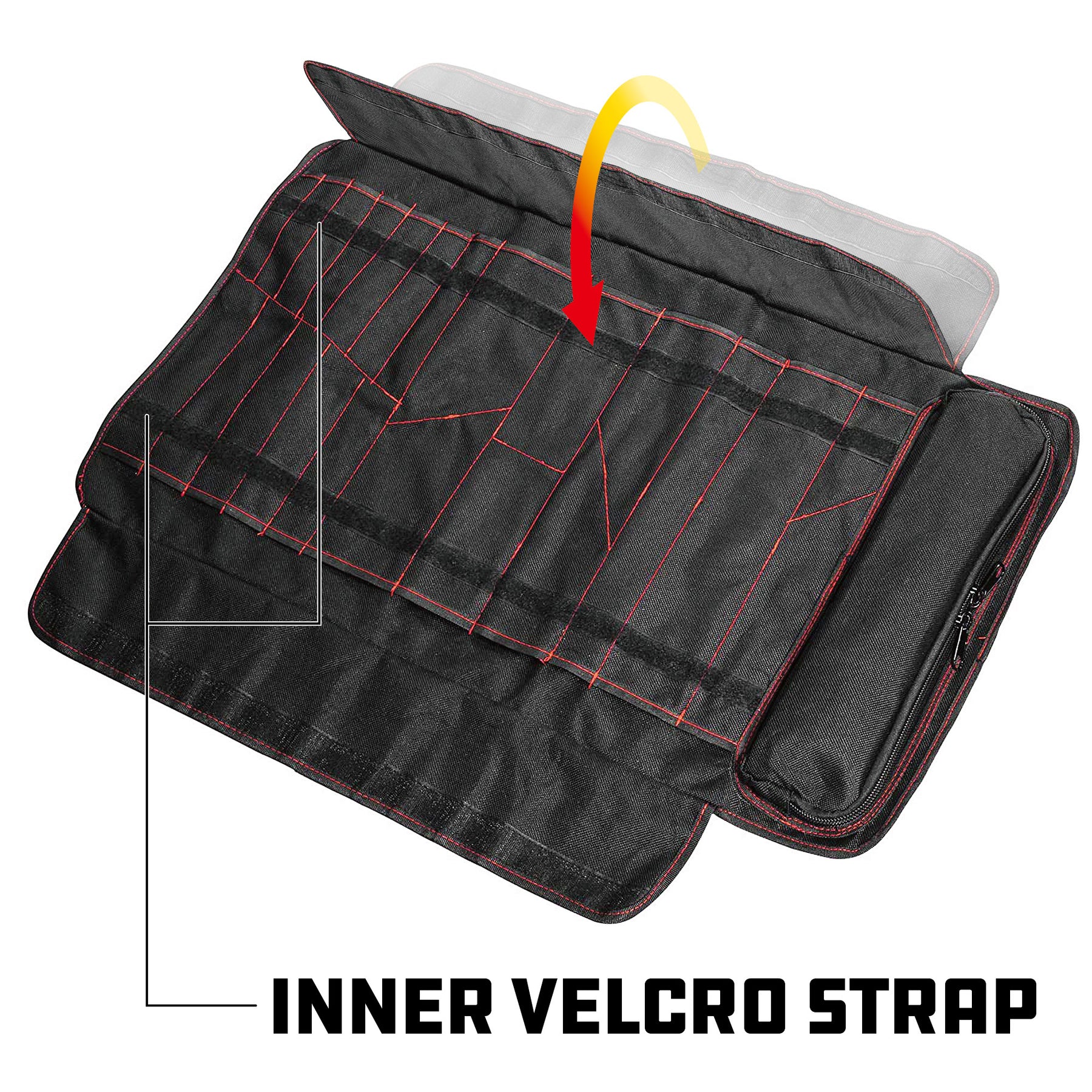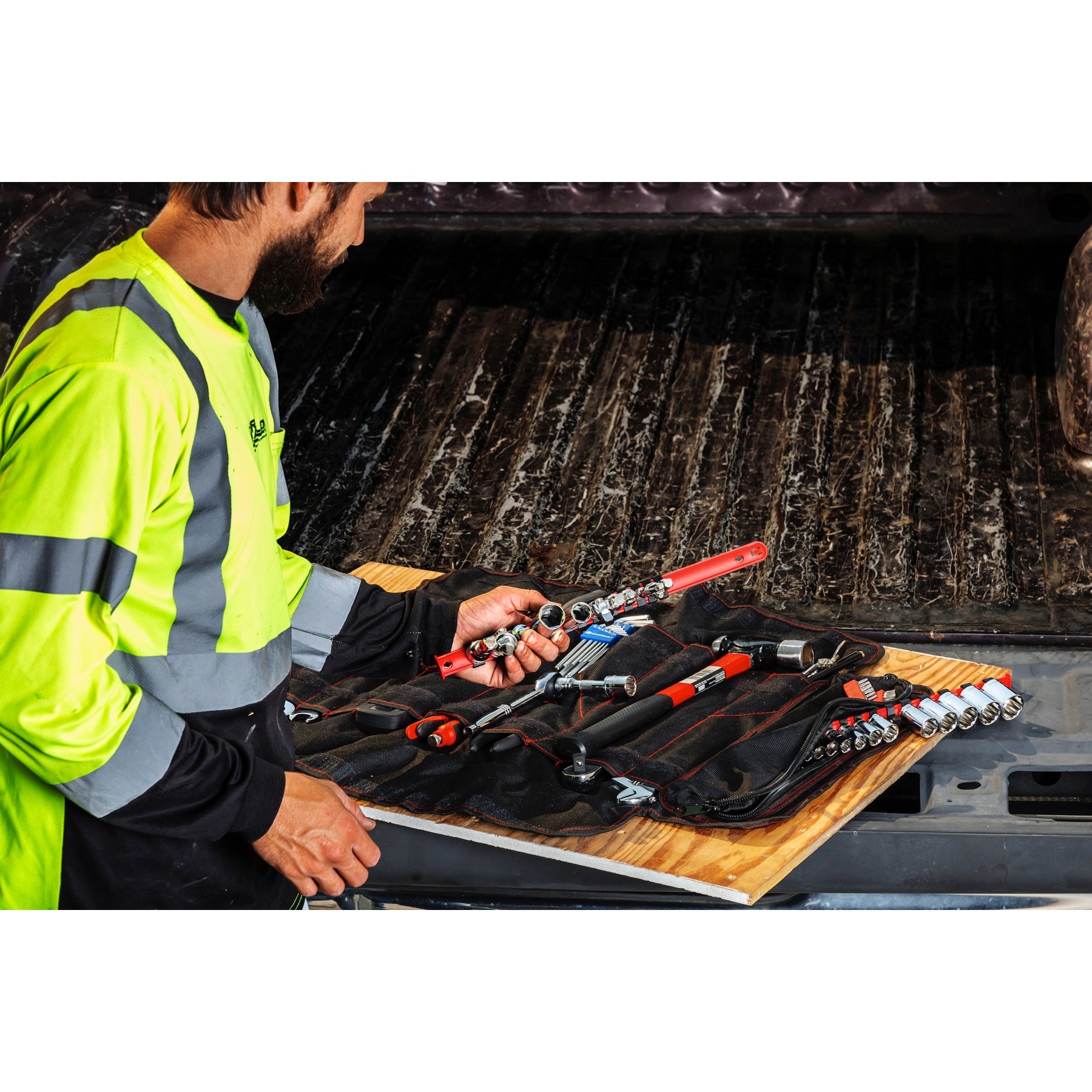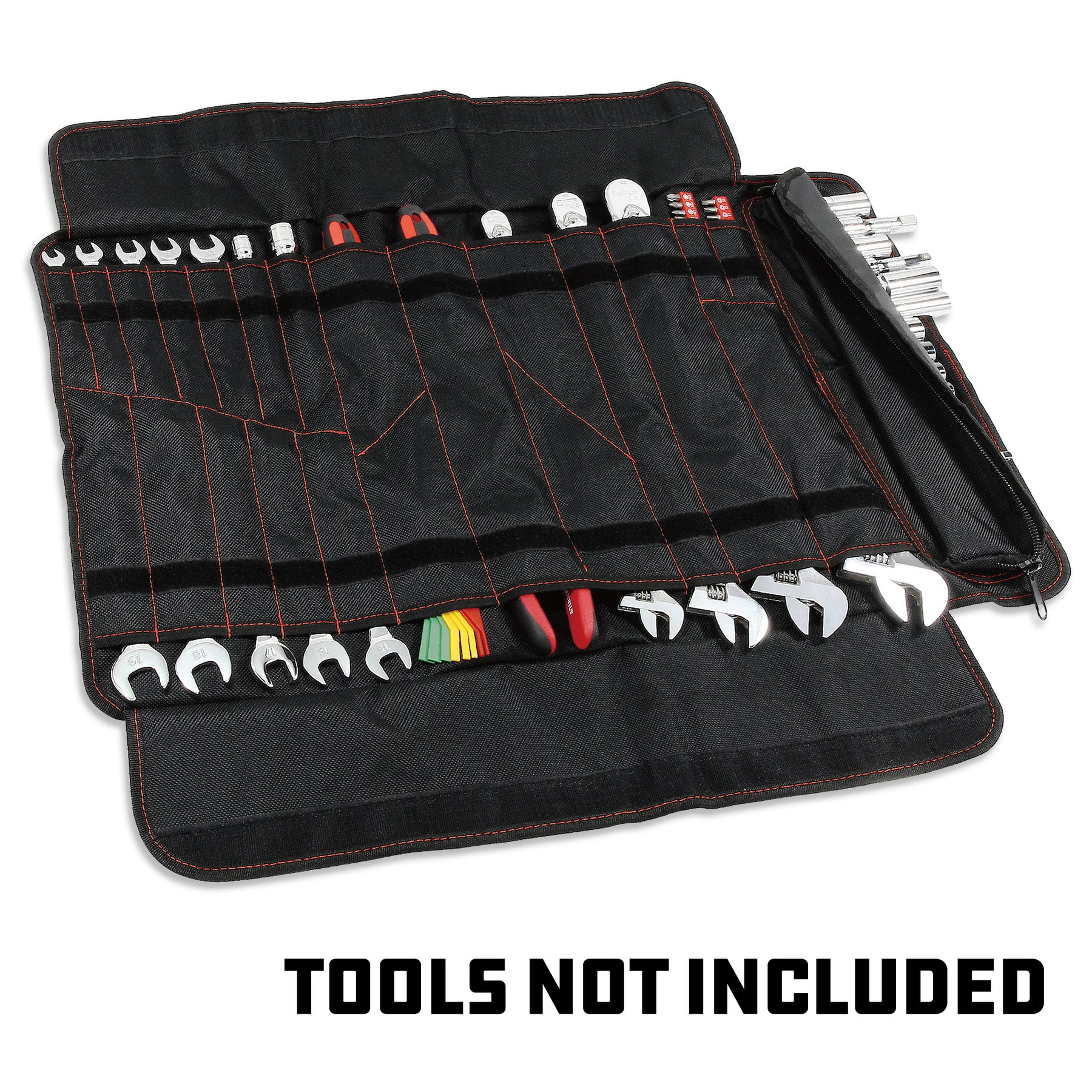 18 Inch 22 Pocket Tool Roll
FULLY CUSTOMIZABLE: Roll pouch allows the user to configure the tools to his or her standards and brands, providing no need to carry extra unnecessary tools commonly found in other roll pouch kits; just install the tools of your choice, roll, lock, and go
ORGANIZED: 22 Separate locations for tools make this an ideal roll pouch for almost any industry or situation requiring the use of tools without the hassle of large toolboxes to haul around or the headache of constantly having to re-organize your set
SECURE: Fully adjustable front straps lock together and two large inner velcro straps, ensure that your tools won't rattle causing unwanted noises or the possibility of tools getting lost or becoming unorganized
QUALITY: Made from high quality 1200d polyester material and a heavy-duty injection molded carry handle for long lasting durability through a wide range of applications and terrain.
PORTABLE: Keep a wide variety of tools, customized to your needs, in one small compact roll pouch that can easily be transported to any location with all equipment secure and ready for service.
The Powerbuilt 18-inch tool roll has been specifically designed with the user in mind. This rugged roll pouch features designated locations for combination wrenches of various sizes and brands, 22 total locations for items such as breaker bars, ratchets, screwdrivers, lights, sockets, hex /star key sets, and much more. The built-in unique zipper pouch is excellent for retaining small parts or tools that could otherwise be easy to lose or hard to organize, while the two velcro flaps keep all tools in pockets free from slipping out or causing unnecessary noise due to sloppy fitment. Powerbuilt has thought of everything when it comes to this roll pouch; it can be fully customized with tools of your choice and used for the electrical, automotive, plumbing, and service industries, along with keeping a handy set of tools for camping, outdoor sporting, boating, RVing, or everyday use in the home or car.